Joined

Nov 9, 2008
Messages

162
Reaction score

0
Points

84
Location
I just posted pics of a greenhouse we built, and I thought I would also share pics of the deer blinds, stands and hog traps we have been making. I thought some of ya'll might get some ideas to use, as well as show off the fine work of my partners(and myself lol)
Hog trap. The hog pushes i through a swinging oneway door. Once dispatched, or taken for release somewhere, the back raises for easy access. 2"x2" tubing and cattle panels, this will withstand even the biggest hogs escape efforts.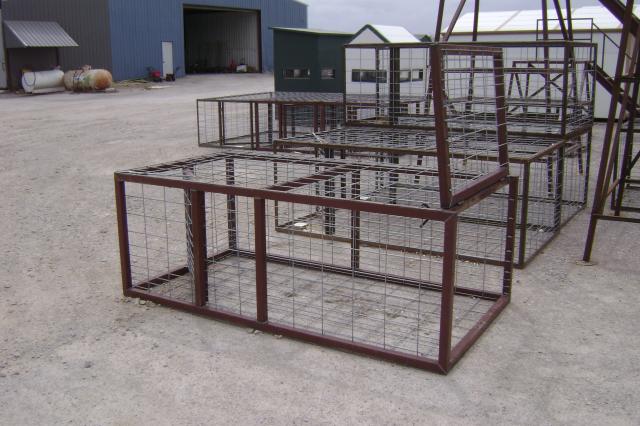 This is a 4'x6' deerblind built from insulated metal panels. We cut ship laps in the paels and screw them together for rigid sturdy construction. It has 7 windows which can be raised and fastened into place, so a shot can be taken from any direction. It is painted in hunter green, and lined with indoor/outdoor carpet to deaden sounds from within.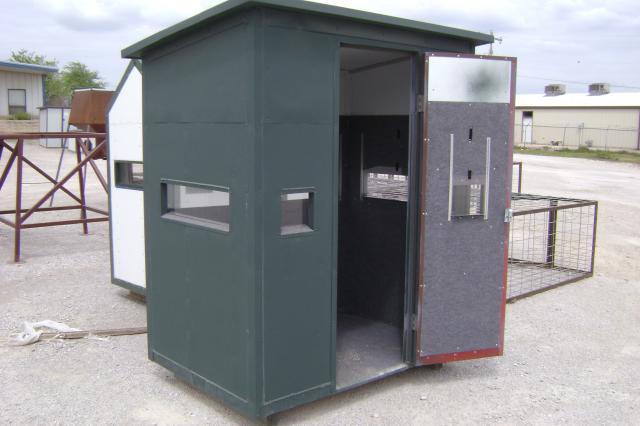 This is a 10 foot stand, onto which the above deer blind is mounted. Its made from 2'x2' tubing also, and is anchored to the ground with guidelines(not shown) Also, we have since redone our ladders(they are steps made from c purlin now).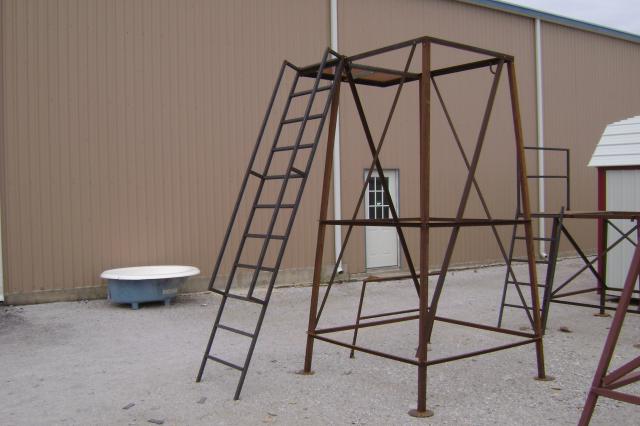 So ya'll enjoy, and as always, if anyone has questions, ask away!!!