Joined

Jun 26, 2009
Messages

707
Reaction score

17
Points

142
Location
This morning I went over to meet with my dear friend Robin while she was milking her goats. She has four goats, two are milking, and two are pregnant. It was lots of fun. This one goat met us at the gate. Here she is giving Robin a kiss.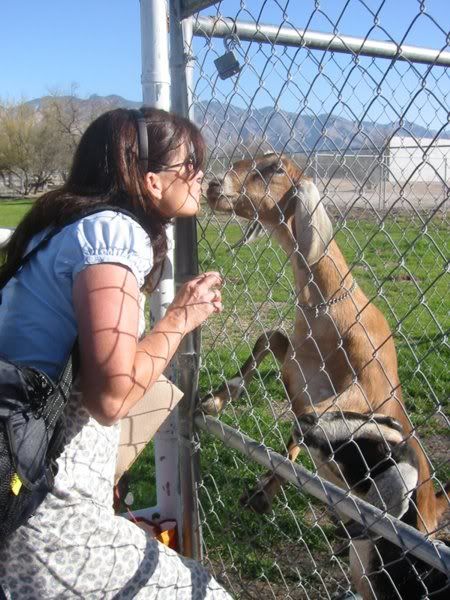 We then went over to the goat shed. Robin and her
daughter were able to build this goat shed for about
$100.00!! Using used lumber and lots of imagination!
This one is saying "Hey, Let's get going here!"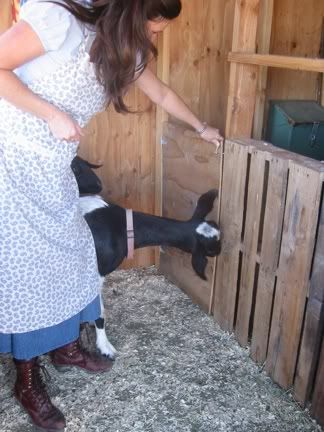 Here she is all ready to be milked standing on the Milking Station.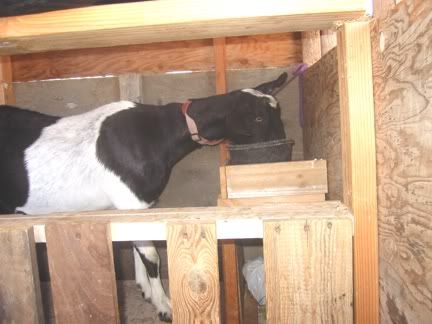 Robin is a real pro at milking.
I got to try my hand at milking, it is harder than it looks!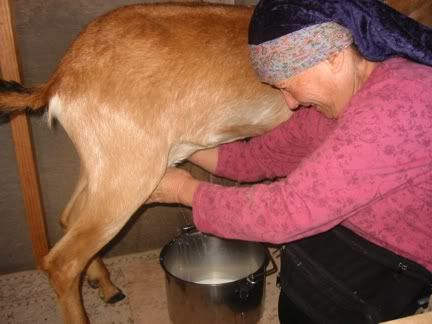 This little one is only 8 months old, but she is due to have her first kid in April.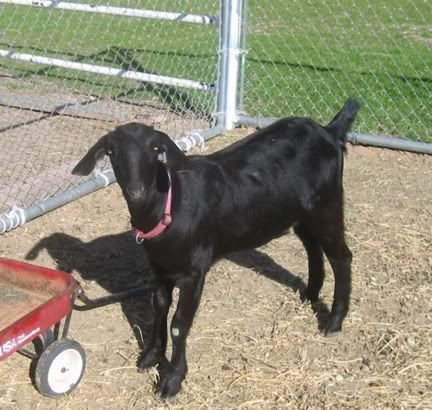 She seems so small to be having a kid of her own. The Black and White Goat is this one's Mom. I forgot who is who, but, as soon as I find out who is who,I will come back and edit this with their proper names.
Robin gave me about a half gallon of milk to take home. I put some of it in an elegant little glass.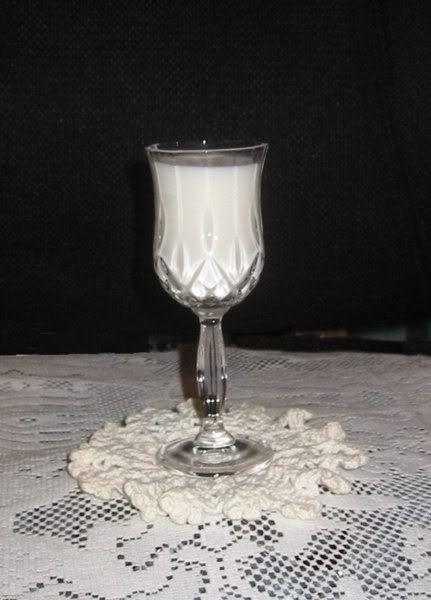 I will use this photo to make a nice Thank You note for the milk.
And last, but not least here I am enjoying the milk.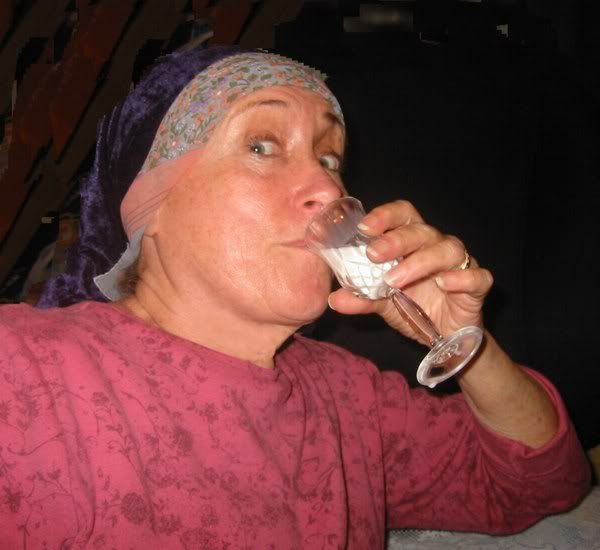 and it is REALLY GOOD!!!
I am now thinking.... Somebody with the name of "Heidi" really ought to have a goat or two.