Joined

Jul 17, 2017
Messages

5,437
Reaction score

5,931
Points

307
Location
My buddy at the brew store sent me a text saying he's got a 96 ounce dented can of blackberries that's going to go out of date in July, $10.00. Now who am I to pass up a bargain?
So I made up another batch of wine, Blackberry 1090.
The can of goodness, Vintner's Harvest 96 ounce Blackberry wine base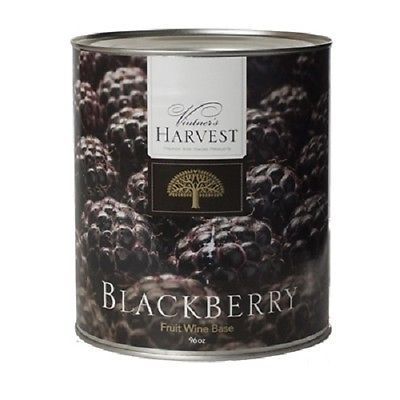 I followed the 3 gallon recipe on the back of the can. My buddy suggested the 3 gallon instead of the 5 gallon. He said the 3 gallon recipe will make a good tasting full bodied wine with Montrachet yeast. So I also bought 3 packs of yeast, to have a few extra.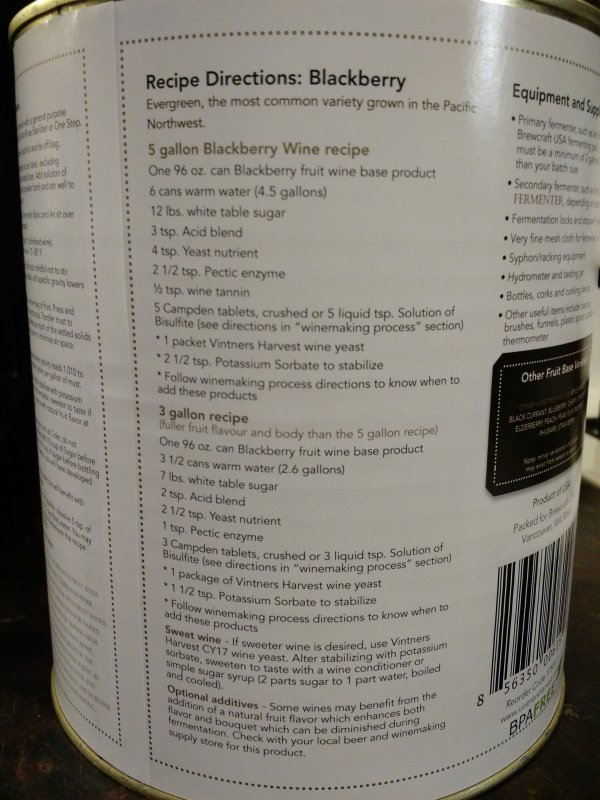 Next I followed the recipe step by step and took a hydrometer reading, 1.090 on the nose
so around 12% alcohol potential.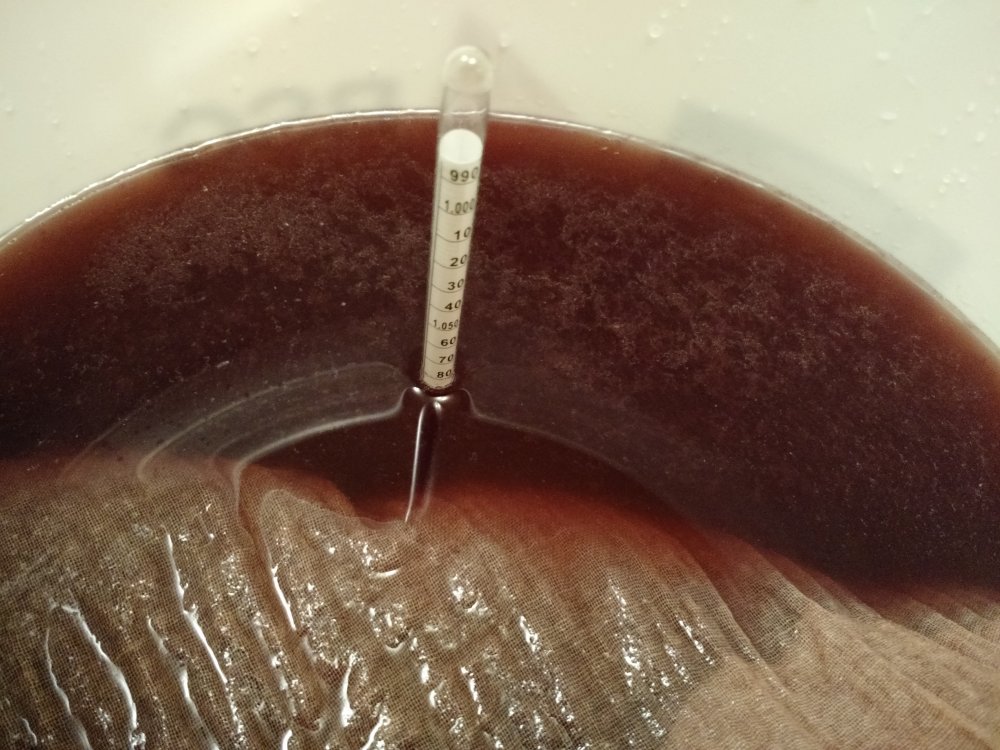 Now I just need to wait 24 hours for the campden to sterilize the must. Then I can pitch the yeast.