I have always been inspired to homestead, but have recently began reading The Good Life by Helen and Scott Nearing, originally published in 1954. These two are incredible examples of setting homestead goals and not only achieving them, but taking the Gold! If you're feeling down and out and need some inspiration, or simply looking for good reading material, I highly suggest this book. Helen discusses their principles to homesteading, how and why they build their stone house in the forest, gardening techniques, what they ate and how they maintained a vegetarian diet (I eat meat, but her ideals are quite persuasive from a homesteading and economical standpoint) and more!
Also, I get no benefit from this but if you can't find a book you want from your local library, check out Thriftbooks.com. The only way I'll buy books from here on out!
For more info on the Nearings and a chance to apply for a summer residency to live at, and help maintain the Nearing farm check out goodlife.org.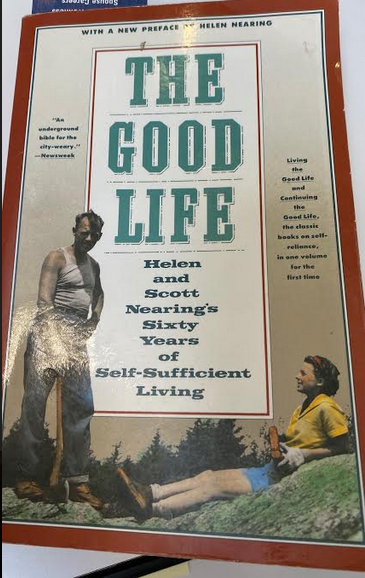 Their stone house, greenhouse, and garden: