Joined

Dec 6, 2015
Messages

179
Reaction score

255
Points

187
I was inspired by the
@CrealCritter
at the
Crealbilly Wood Working thread
and encouraged by
@baymule
so here goes nothing - a place to share recent experiences with our sawmill and different wood based/crafting projects. By no means am I an expert or have any skill at what I do, LOL! But thanks to my husband, we have fun along the way and you never know until you try and never learn without doing.
To start it off:
Last bone needle made with a rotary tool this time. Nice built in curve to the end makes it comfortable to hold.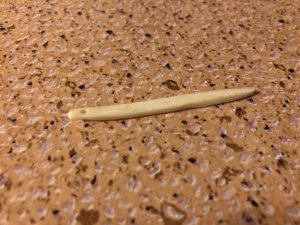 Picked up a huge domestic boar hog head a few years ago and finally got around to doing something with the tusks. Managed to sell one made as a necklace.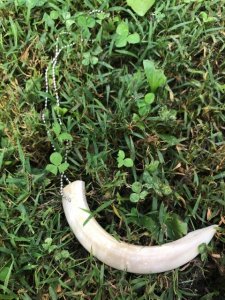 Any idea what in the world this is? Found on my Grandmother's farm many years ago and seems to half be a bottle opener. Figured some tool folks could help me solve an old mystery.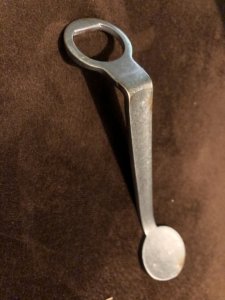 Learned it is best to not lacquer the Black Walnut right before husband told me about something else to use. Turned it much too dark.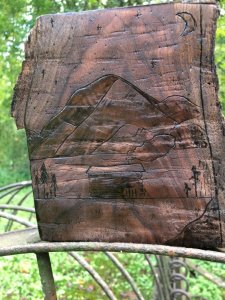 The Black Walnut slabs just off the sawmill - these two are supposed to be book matches but the grain changed up crazy.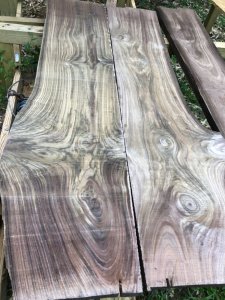 Pine Needle hand brooms ready for the craft show. Got to work on some with fresh green needles next.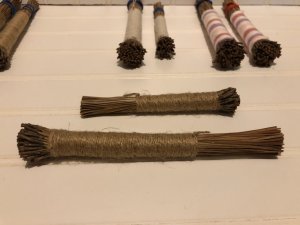 The Black Walnut went through the new planer and boy is it smooth, pretty, and all around amazing.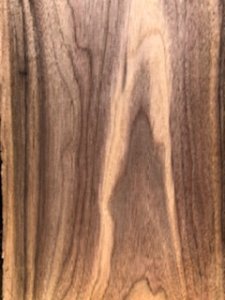 New ornaments for the craft show woodburned onto slices. Personal favorite - "
Whoa, 2020 was
rough
" - let's put a little humor into a tough year by making ornaments for the tree and realizing the year is nearly over. Hope some other people get a chuckle from them?