Joined

Jul 16, 2017
Messages

6,861
Reaction score

8,133
Points

317
Location
So... Long story short. The evening before my daughter wedding on the way home from town, a doe jumped out in front of me. I was on a two lane hiway, speed limit 55 MPH and I was going every bit of that. I tagged the doe. Stopped backed up parked the my truck and searched for the deer. I could not find her but surely she was good as dead.
I then looked at the front of my truck. Her face was pretty messed up but it didn't look all that bad, bumper bent, passenger side lights loose, etc... But nothing major.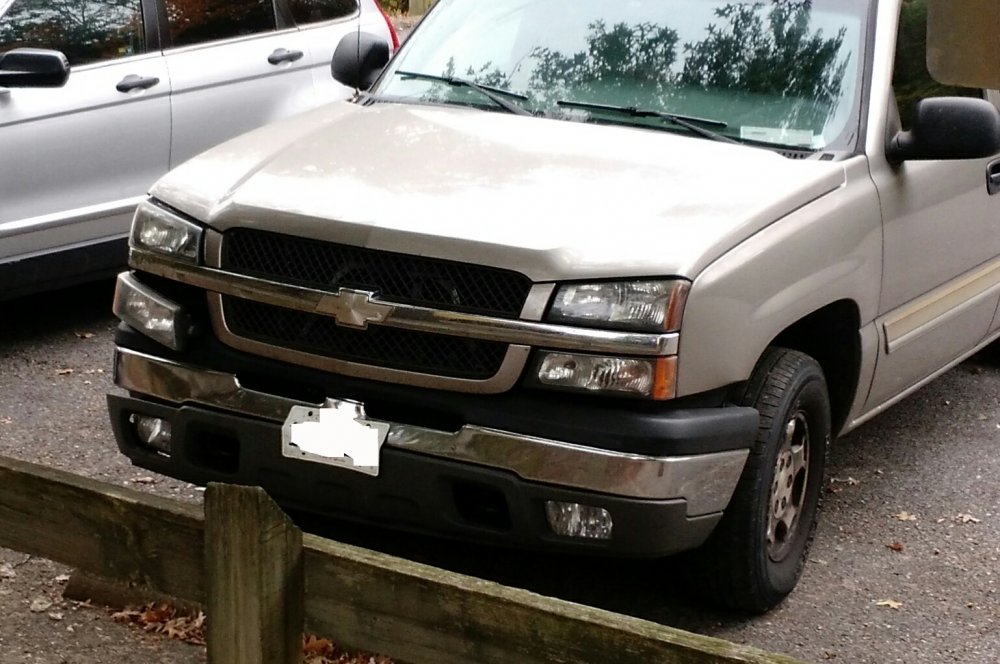 I called my insurance company and left a message. I got a call the next morning (morning of my daughters wedding Friday) and found out I was covered with $100.00 deductible and was given the certified repair shop to get an estimate.
I took my truck in for an estimate to get her face fixed. I about fell out of my chair when I was told i had hit a $1700.00 deer, THAT I DIDN'T EVEN GET TO EAT. I mean at least a 1/2 of the deer would have been nice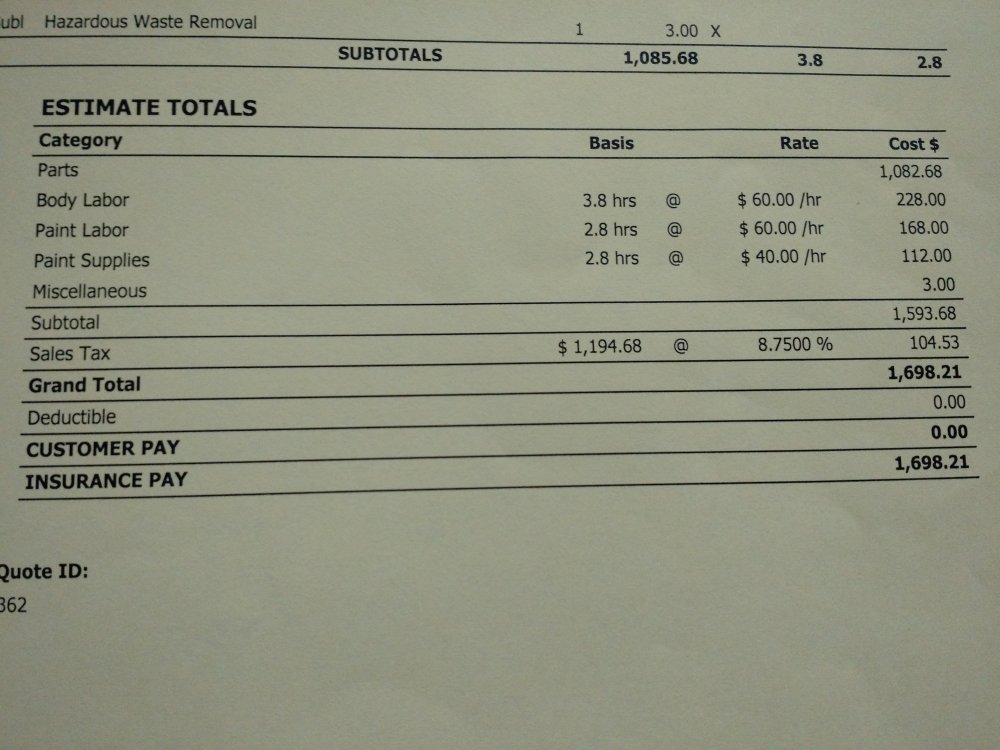 Just wondering why the cost was so high, I took the body shop estimate and started pricing the parts. I was able to find the parts for less than a third of the price of the body shop parts. Then labor $60.00 an hour made up most of the rest of the estimate cost. Then of course Dick Durban gets his share (taxes).
So I called my agent and asked, what if I want to fix my truck myself? My agent said tell the body shop to load the estimate to the system and I will deposit the amount minus your deductible to your bank account and that's it. So I did what she said and today she calls me and tells me she just deposited the estimate amount minus my deductible into my bank account.
You know for $1,600.00 I can fix that truck up real good. A completely new face is about $600.00 (I mean everything new, lights, grill, bumper, brackets, etc...) And Dick Durban wont get any of it
So what to do with remaining $1000.00 worth of a my $1700.00 deer?
Last edited: