Joined

May 21, 2009
Messages

116
Reaction score

7
Points

108
Location
It's Spring!

And Spring cleaning time..... How 'bout we inspire each other with pics of what we've made to clean or freshen....everything!

Herb Vinegar household cleaner. The amounts in the recipe need not be exact but here is what I used.
8 cups - White vinegar
2 large handfuls - Fresh Rosemary, roughly chopped
6-8 - Peppermint tea bags
Warm part of the vinegar and let the tea steep before adding peppermint vinegar and teabags to the rest of the ingredients. Let brew for about two days. Strain out herbs. I put mine in spray bottles.
Can be used full strength for tough jobs or half strength (herb vinegar/water) for regular cleaning. LOVE it.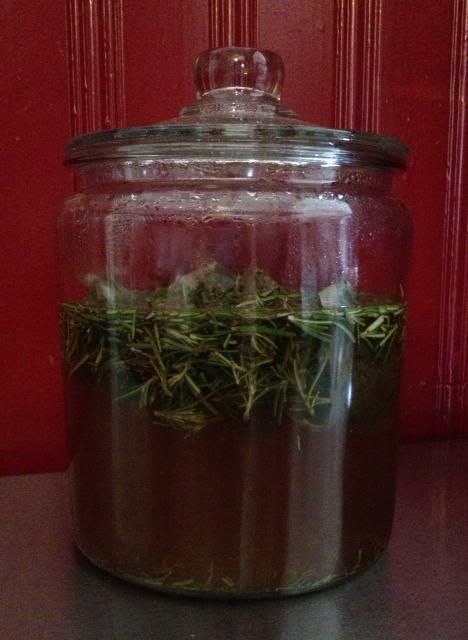 FYI: The herbs (especially the rosemary) are for boosting the cleaning power but also seem to cut the sharpness of the vinegar smell. I found it more pleasant than straight vinegar but it is still very strong. I used it full strength on my greasy stove top, half strength for countertops, and for scrubbing floors.....1c. herb vinegar, 1 gallon water, few drops of dish soap. You can also put in your laundry, dish washer, to clean windows (diluted), stop mold, etc., etc.