Joined

Jul 17, 2017
Messages

4,468
Reaction score

4,798
Points

277
Location
I like it when things just come together all of a sudden.
This week I introduced my 4 turkey hens to each other with one Tom and they are super content. I previously had two sets of 2 hens and a tom together, separated by fencing. My turkeys are just coming out of molt and I know that means breeding is about to begin. So one tom and 4 hens should be OK. I need to get them hayed in before they start laying. A project for another day.
The one lone mean tom doesn't like the new arrangements but that's OK because he's going in the deep freezer soon enough.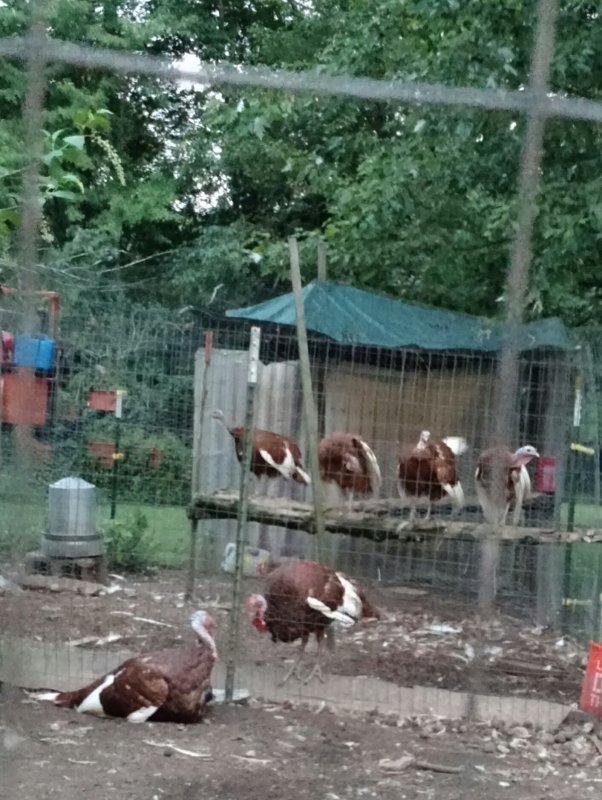 Despite the unusual wet spring and early summer we've had here in southern IL, my tomatoes finally took off like a rocket and are approaching 8 foot tall now. They are covered in blossoms and we actually have fresh ripe tomatoes to eat. I am utterly amazed they didn't drown but I kept working them anyways when I could get in the mud hole that I call a garden.
When everyone else threw in the towel around here, I kept at it and it looks like my hard work is going to pay off with a nice harvest. I can hear my dad teaching me life lessons when I was a young stupid kid. He would say "don't ever give up, even if you fail. Change it up a bit and try again, at least you'll know you did all you could do". My dad is a smart man, it's only taken me all these years to realize it.