Joined

Jul 12, 2008
Messages

12,633
Reaction score

3,493
Points

437
Location
Thought it would be nice to have a place to talk about our setups, our seasonal changes, post pics and plans for coops, for the never ending coop tweaks, etc.
I have a hoop coop, so each year I do the biannual changing of the tarps, from shade to sun and back again. I also take the feed bucket down to the house, as well as the feed storage can, and get out the heated buckets and bowls.
The biannual changing of the hoop coop from season to season. I love this each time it happens because by the time I do it in the spring, it's pretty warm out and that shade tarp produces instant cooling....I always stand there and say, "Ahhhhhh! That's better!" as I can feel huge difference in the temps right away.
Then, come fall it starts to feel gloomy and chilly in there, with a little dampness in the air. I start closing the sides and the back window first, to keep the cold and damp air out at night. Then, one day, I finally remove the shade tarp and apply the clear tarp. Like magic it's a sunny and joyful place again, like a sunroom for chickens. I always have a sit down there on a hay bale and grin, basking in the warmth of the sun through the tarp. I wash out and off nest boxes, try to sweep down all the funnel spiders, generally do a little tidy on the whole coop and leave it feeling good about where the chickens will live this winter.
For a couple of days afterwards I'm sneezing my head off and all stopped up from all the dust and such, but still feeling good about the sunny winter coop. The winter coop in the hoop house was dismal before I found out about these clear tarps...just dark and dank feeling all winter long.
This next few weeks will be leaf collection in town, to store for winter bedding in the coop. I'd like to be able to store enough for spring and summer too, but I rarely manage to work that out right.
This year I'm going to try and funnel in some rain and snow to the DL under the roosts so I can get good composting once again...just need to bring all the components together. Last year the coop was so water tight that my DL didn't want to compost as quickly, so this year I'm going to tweak that.
Do y'all do anything different to your coops and runs each season?

Warm weather coop....sides lifted for extra air and shade.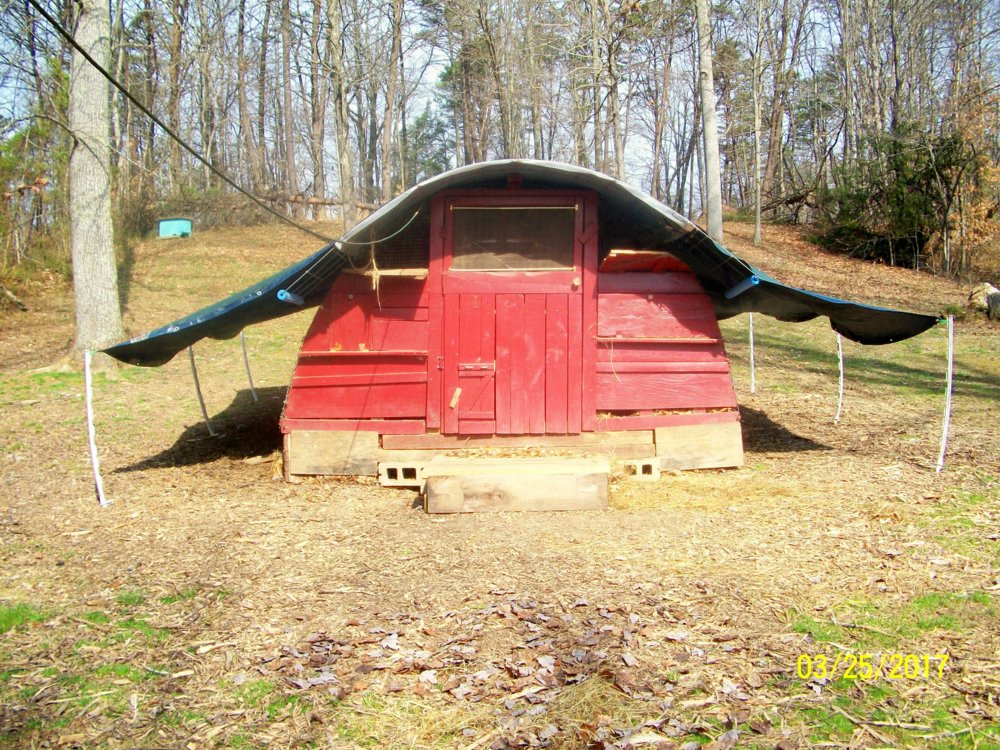 Cold weather coop....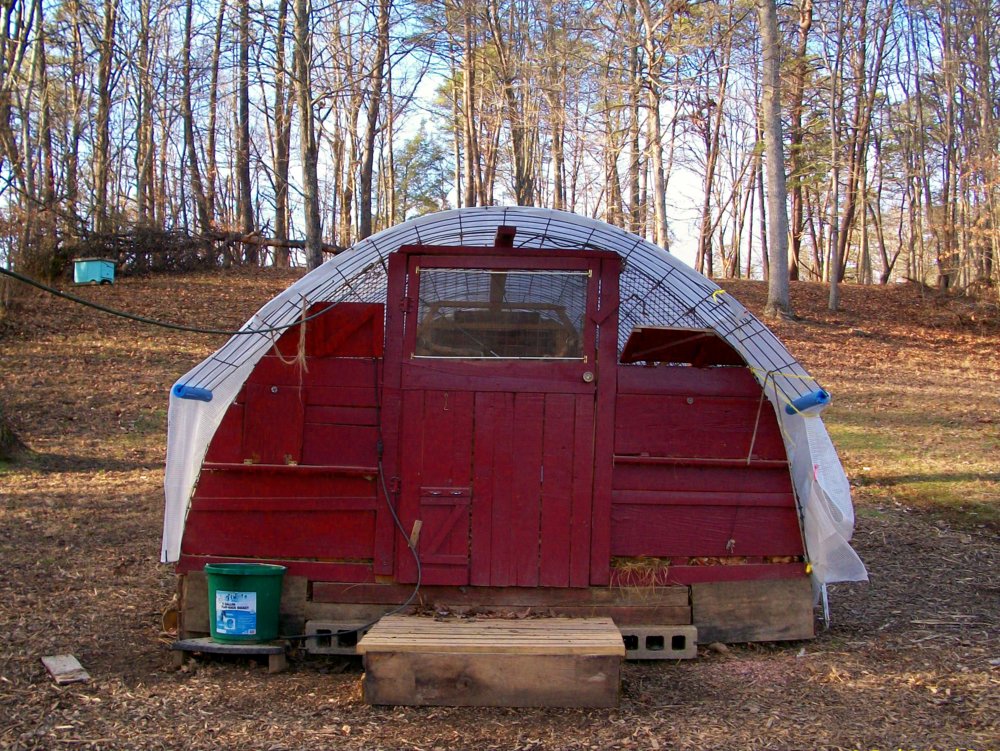 Sunny in the winter coop....