Joined

Nov 13, 2010
Messages

10,503
Reaction score

17,683
Points

413
Location
Every year about this time I go on a diet, it's my anti hibernation fat winter diet. My goal is 7-10 pounds. Then I shall go back to my slovenly ways. Sweets are my downfall. But it takes all year to gain it back, so Eh.
Starting weight 137 pounds.
This is going to be counting calories and low carbs. Tonight I had a feta frittata.
Calories 378
Carbs 4g
Protein 19 g
Then I blew it with a glass of milk.
Calories 300
Carbs 24g
I'll finish off that gallon and not buy anymore. Then I won't be further tempted to add Hershey chocolate (lots of it) and drink 2 glasses of it. I do love milk!
Supper. It doesn't look like the picture.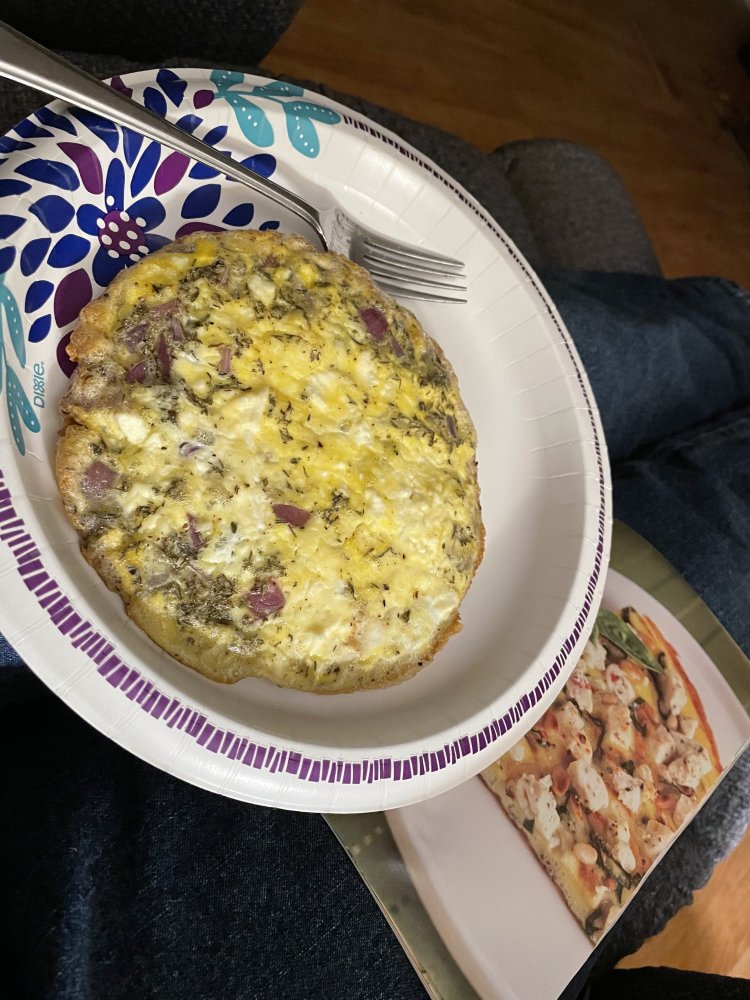 This thread is to keep me accountable. Anyone who wants to join in May do so. I will post recipes. This one serves 4, so I cut the recipe down to serves one. I will be using 2 Keto cookbooks and 1 Whole 30 cookbook.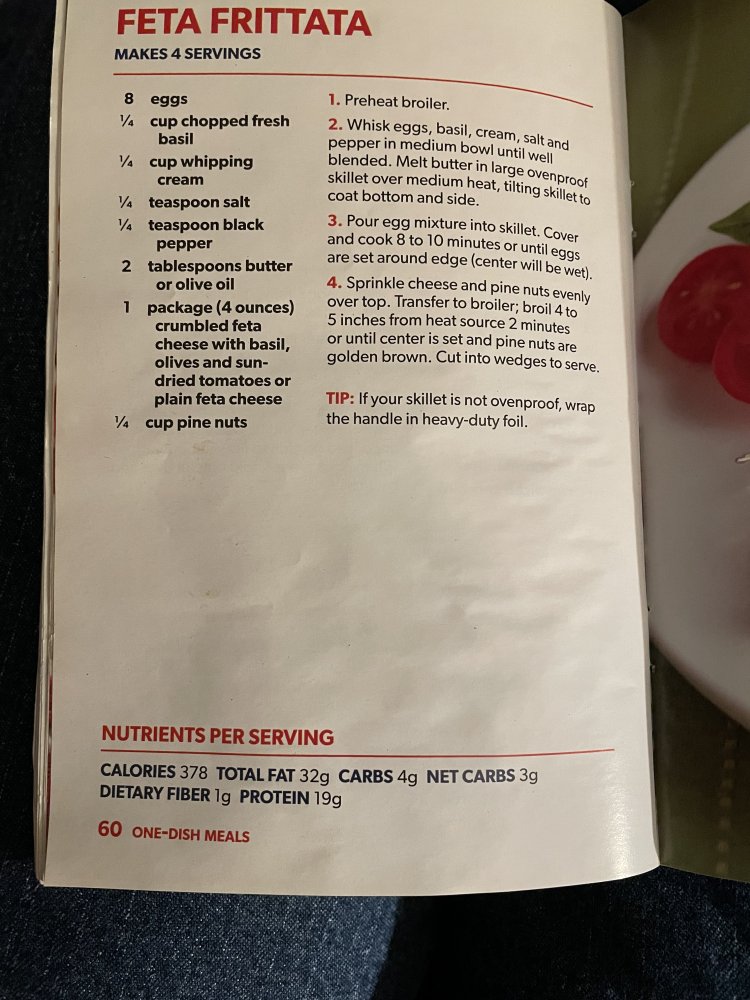 Last edited: