Joined

Nov 13, 2010
Messages

7,696
Reaction score

7,822
Points

393
Location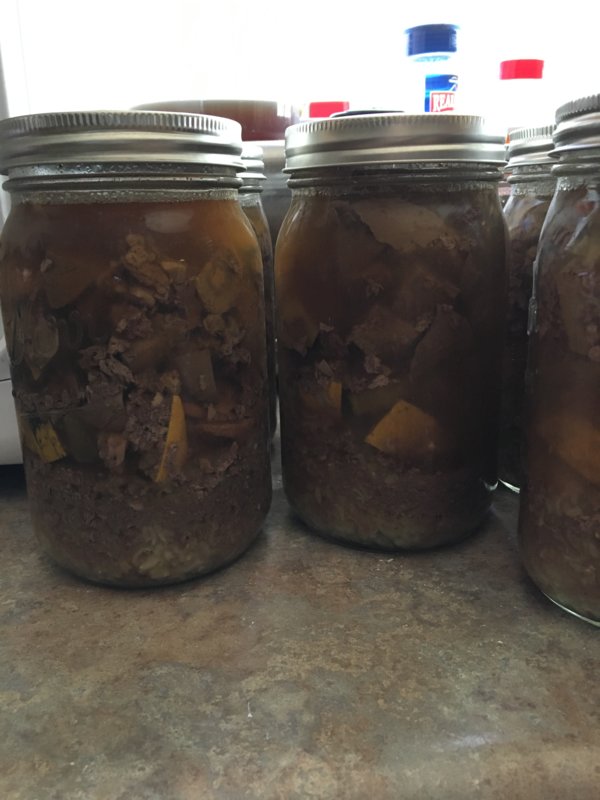 We sent 4 lambs to slaughter and I got the liver, heart and kidneys from all four. Today I canned dog food from them. I cooked and diced the meat. I also had a bag of chicken necks in the freezer so I tossed them in too. It made a rich broth.
I put a half cup of cooked rice in each jar, along with cubed end of the season squash. I put 1 cup of the meat, each jar got a chicken neck and filled with broth.
I processed at 10 pounds of pressure for 90 minutes. I just finished 7 quarts and put 5 more quarts in the canner.
Since I was in the kitchen, I made zucchini bread and fried some pan sauce. Zucchini bread is smelling good!
We will mix this with the dogs food on those times when they go off their feed. Talk about an appetite stimulator! LOL