We're heading into the colder months now, so my mind is on fuel for the fire for winter. I'm looking around for a good source of timber (logs) for my little wood burner, as I'm planning to use only that for heating over winter and I am not able to go out and collect wood in time. It's not big, but it gives off so much heat, once it's been going a few hours it's almost too hot in the room and the heat travels around the house and upstairs well.
Besides buying in wood, what I like to to do, to save money, is collect as much free wood as I can. Pallets, windfalls in the forests, etc. When we lived on the coast we used to walk on the beach every day, picking up driftwood, which made fantastic fires, once it dried out (and did not stink when burning). That saved us a lot of money!
And since I'm in Ireland now, I also learned to burn "turf", which are cut from the peat bogs here. A local company, Bord Na Mona, compresses the turf into neat briquettes for burning, as can be seen here, with a natural piece of turf: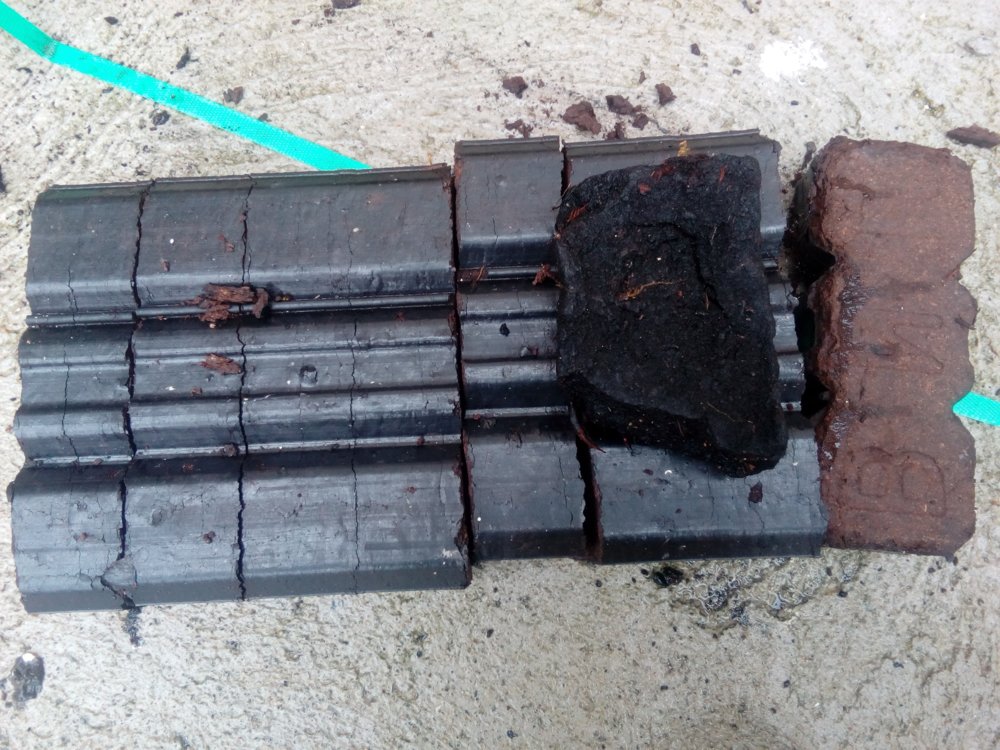 When I first came here the thought of (and smell of) turf fires didn't appeal to me, but I caught on to the idea quickly and love it now. I plan to go into the bog and cut my own tuft sometime before winter sets in
What do you all use for fuel for your fires? Do you collect, grow, or buy timber? If you buy, where? Do you make your own fire starters, fire logs etc?