Almost Self-Reliant
Moderator
Joined

Jul 9, 2012
Messages

133
Reaction score

291
Points

176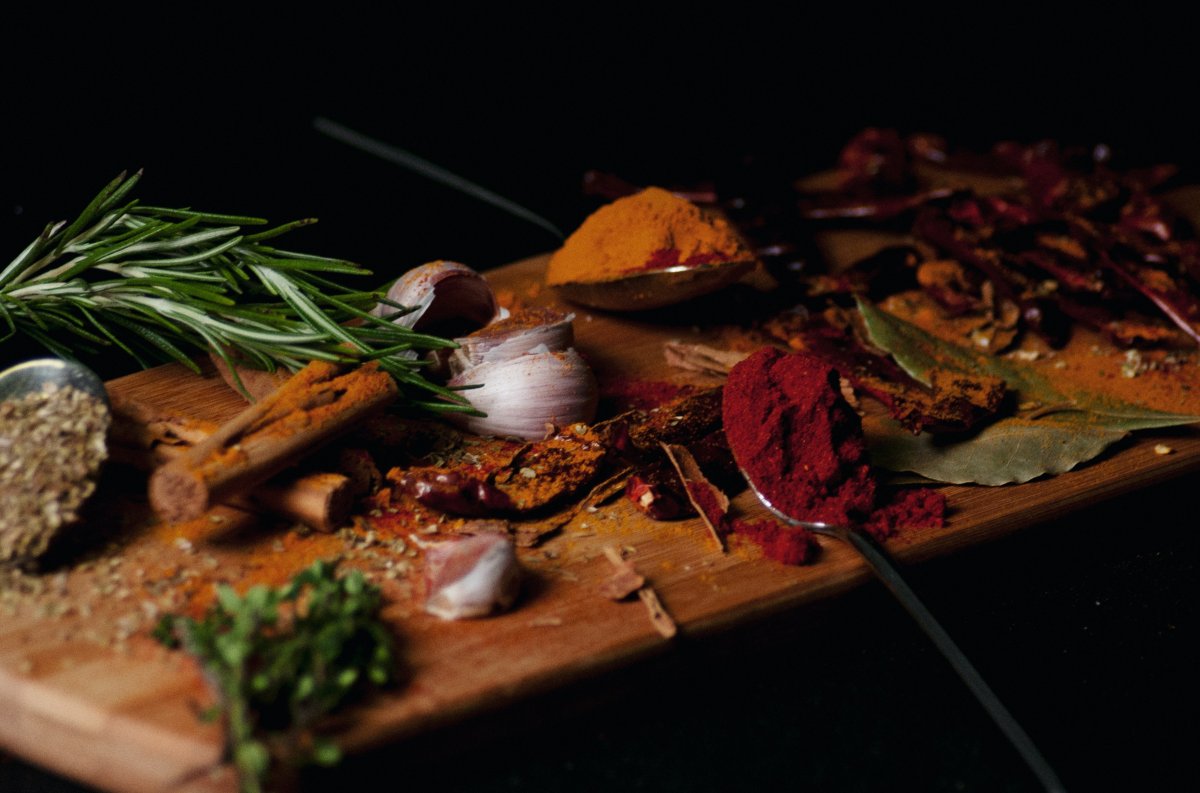 Two or three types of medicinal herbs and spices in your garden are fine, but if you want to reduce your use of commercial medicines, it's time you added a few more. Here are 15 medicinal herbs and spices that are perfect for your medicinal garden.
Medicinal Herbs And Spices For Your Medicinal Garden​
One of the best ways to stay fit and healthy is to eat right, and that includes herbs and spices. After all, herbs and spices are used for medicinal purposes for a reason. Some people are opting for alternative, more natural methods of treating ailments and diseases to avoid harmful chemicals and cut costs. This reduces your family's dependence on synthetic medicines. However, it is still advisable to seek professional medical advice before using these herbs and spices for medicinal purposes.
1. Peppermint​
Peppermint is a natural cross between water mint and spearmint and is generally used in dental care products, soothing balms, mouth fresheners, and candies. It is one of the most well-known medicinal herbs used by people. Plant it in a part of your garden where it is guaranteed to get water and have plenty of room to spread out.
Peppermint is known to relieve an upset stomach when you drink tea made from peppermint leaves. When traveling, take a few sprigs with you and sniff them every now and then to avoid nausea and vomiting due to motion sickness.
The active ingredient in peppermint is menthol, so it has a cooling effect on the skin. Make an ointment from the leaves of peppermint and apply it to the affected area to prevent burning and itching due to inflammation and skin allergies. Peppermint can also be a mild analgesic and is known to relieve muscle spasms and headaches.
2. Lavender​
This herb is worth mentioning for the lovely scent of its tiny flowers alone, but it can also be used therapeutically as a stimulant. Just breathing in the scent of the flowers can calm the nerves. Its essential oil plays an important role in aromatherapy.
Add a few lavender flowers to your bath water or place bags of dried lavender flowers under your pillow to have a restful sleep. Take advantage of lavender's disinfectant and antibacterial properties by infusing the flowers in water and using it to wash damaged skin and face. Lavender is known to be an alternative method for eliminating acne breakouts and speeding up wound healing.
3. Sage​
Sage has always been used for medicinal purposes. Salvia officinalis is the basic sage that has somewhat thick and expansive dark green leaves that are used for cooking, and for good reason. It can promote appetite and prevent flatulence.
Sage has a hormone-regulating effect on women. A tea made from sage leaves is known to relieve symptoms of dysmenorrhea and discomfort associated with premenstrual disorders and menopause. Inhaling an infusion provides relief from respiratory problems, including asthma. It also reduces unnecessary sweating and salivation.
4. Ginger​
This spice has evolved amazingly from its original culture in India and China. The intense herb can strengthen bones and help ward off this season's cold and flu viruses.
5. Chamomile​
No medicine cabinet is complete without chamomile flowers. There is more than one type of chamomile, but the one we need is the Roman Chamomile, Chamaemelum Nobile. This shaggy plant has finely divided leaves and white daisy-like flowers with bright yellow centers, but that description does not help much in distinguishing it from German chamomile. That's why scientific names are so important for recognizing medicinal herbs.
If you plant chamomile, you can make a tea from the fresh flower heads or dry them for later use. Place a few flowers in a bowl and pour boiling water over them. Let them steep for 15-20 minutes and then sip. Take a cup of this relaxing blend when you feel restless or unfocused, or before bed for a calming and sleepy effect.
6. Rosemary​
Rosemary is a woody shrub, but it deserves a place in any medicinal herb garden for its healing and culinary properties. Although it does not look like other mint plants, it belongs to the same family.
Grow rosemary in a container or plant a few in a row to create a fragrant fence in your garden. Use the leaves frequently for cooking and herbal teas to get their greatest benefit.
7. Parsley​
Parsley is a Mediterranean herb full of nutrients and has a number of health benefits, although most only use it as a seasoning! It can also be used as an anti-inflammatory to relieve toothache.
8. Cayenne​
Found in various hot sauces, cayenne spice has medicinal benefits that include regulating blood flow, expanding the circulatory system, and improving digestion.
9. Basil​
Basil has a number of benefits when it comes to staying healthy. Its benefits include treating the skin, relieving fever, and reducing stress.
10. Cardamon​
This spice, regularly used in the medicine of East India, has several common medicinal benefits; such as its incredible iron content.
11. Lemon Balm​
A relative of mint, lemon balm is popularly used to relieve headaches, stomachaches, flatulence, toothaches and more.
12. Watercress​
Watercress is a popular dietary supplement. It can help keep the thyroid and cardiovascular system healthy. Therefore, you should have it in your garden.
13. Garlic​
Also known as stinking rose, garlic has been used as a food and natural medicine since ancient times. Due to its antiviral, anti-inflammatory, anti-fungal, and antibacterial properties, it can strengthen the immune system.
Garlic cloves contain chemicals that close inflammatory pathways, much like ibuprofen does. Always use fresh, crushed, or minced garlic for best results.
14. Oregano​
Oregano is an amazing herb! It contains 42 times as many antioxidants as apples, 12 times as many as oranges, 30 times as many as potatoes, and 4 times as many as blueberries! Just a little of this powerful herb is enough to enjoy its full potential.
15. Turmeric​
Turmeric is well known in Southeast Asia as a culinary spice and is extremely beneficial for overall health and the immune system. Brew it in a tea or add it to a dish for flavor! But be careful, the highly saturated yellow pigment stains easily.
Conclusion​
These are 15 medicinal herbs and spices you should have in your garden. With them, you can take care of yourself in a natural way. A quick note: herbs and spices are natural products, but they contain powerful bioactive compounds. Never underestimate their power and start with small amounts to test your tolerance.
If you feel better with a recommended amount of a herb, it does not mean you'll get the best results with a stronger brew or a higher dose. To get the full benefit of the herbs you grow, get to know them as well as you can!
What do you think of these medicinal herbs and spices? Is there a place for them in your garden? Share your thoughts below.
Last edited: