Joined

Jul 17, 2017
Messages

6,012
Reaction score

6,800
Points

307
Location
While my daughter is off in the hospital having my Granddaughter

i get to watch Venus, who I call Miss V, my daughter's female Rottweiler
Baby Bear and Miss V love each other and it's not often Baby Bear gets to have Miss V over for an extended stay. There's way to much french kissing going on - yuck!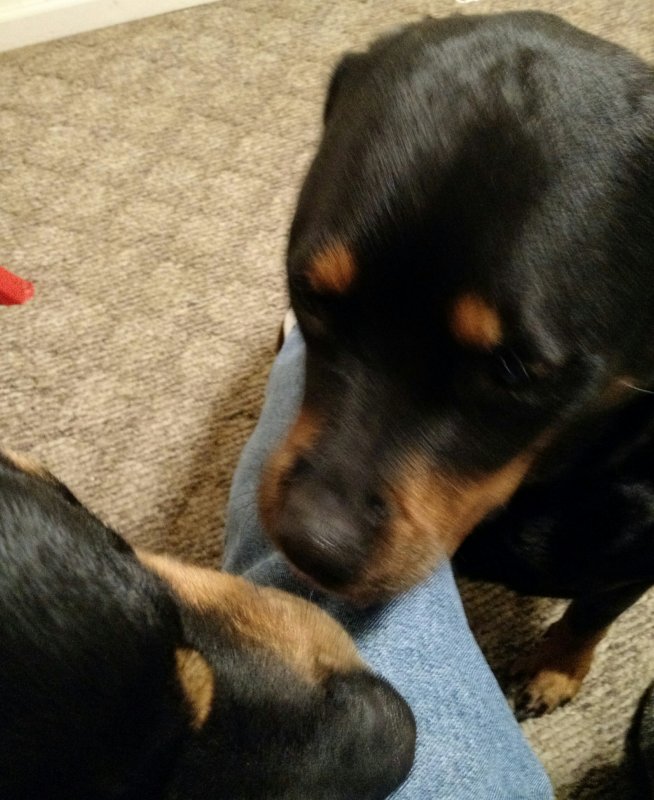 Miss V is a lot shorter then baby bear and wider also. I've always referred to Miss V as "My Dog" she's such a big sweetheart to me.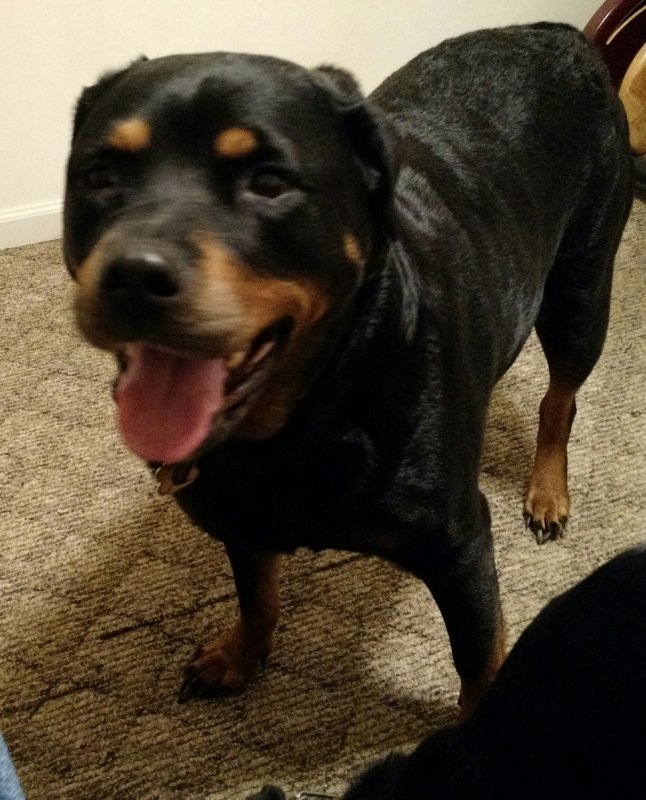 To keep them occupied, I played a little Pink Floyd Echoes and they both howled in unison, which was quite entertaining.
Baby Bear showing Miss V how to audition for Pink Floyd.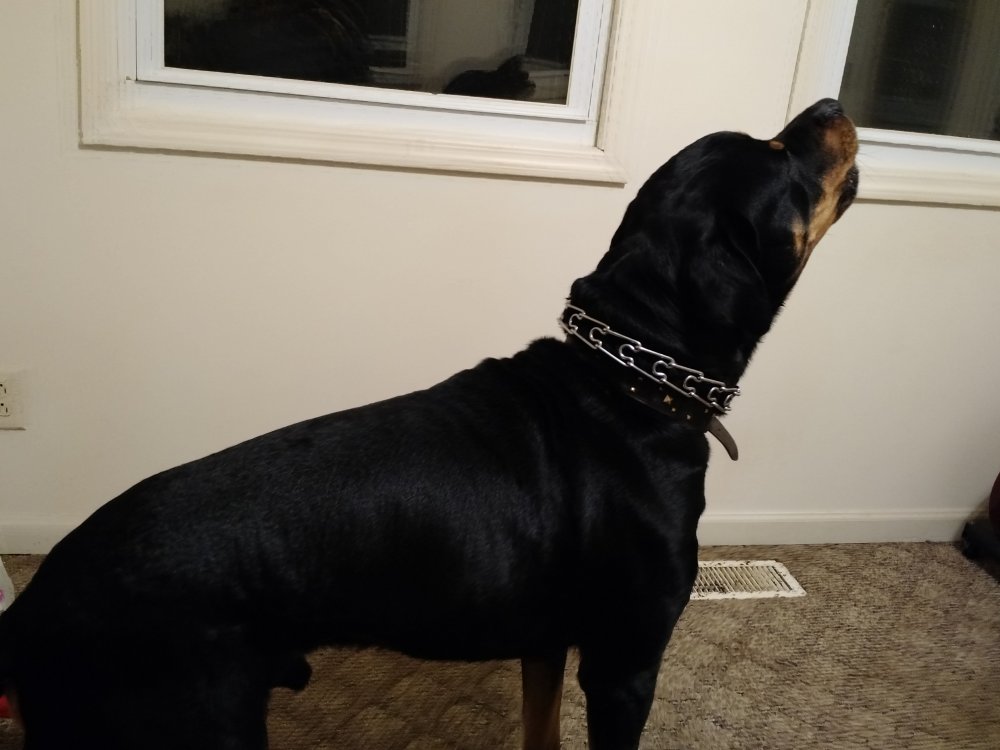 Miss V is like the great protector of me. She won't leave my side and is currently laying next to my chair. Here's a picture of both of them laying down and being good
Miss V in the forground has deeper red markings, whereas Baby Bear has more tan colored markings. Baby Bear's pull is like 3 times as strong as Miss V's, dispite Miss V being shorter and wider.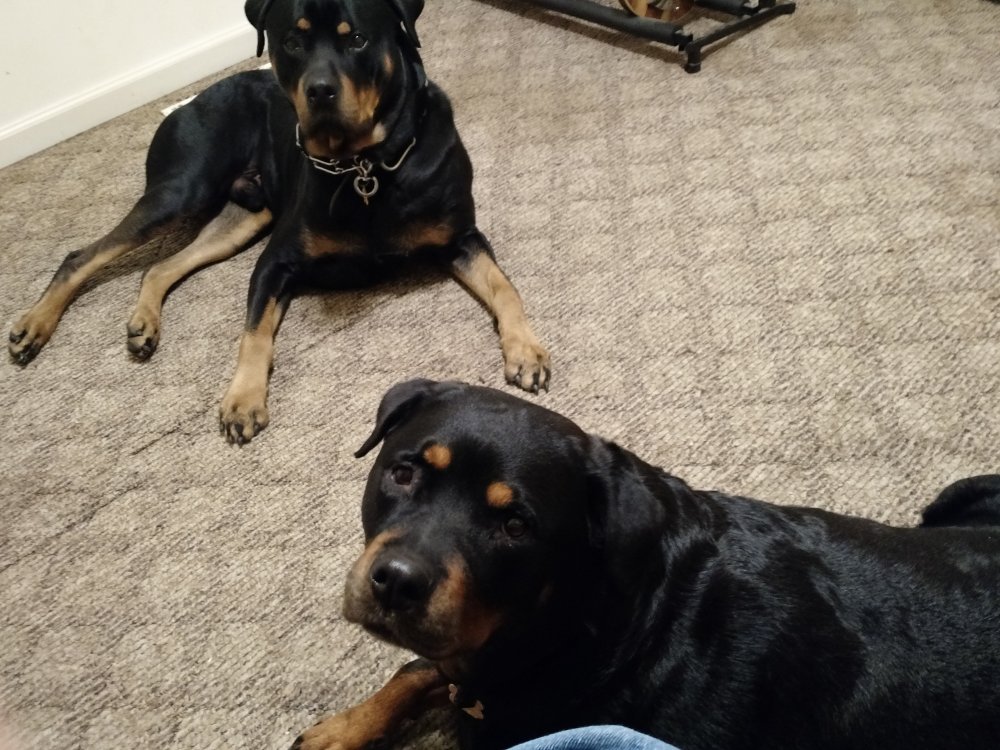 Looks like they are both going to sleep, all is well in the world. That is until they hear a noise, then all hell breaks loose.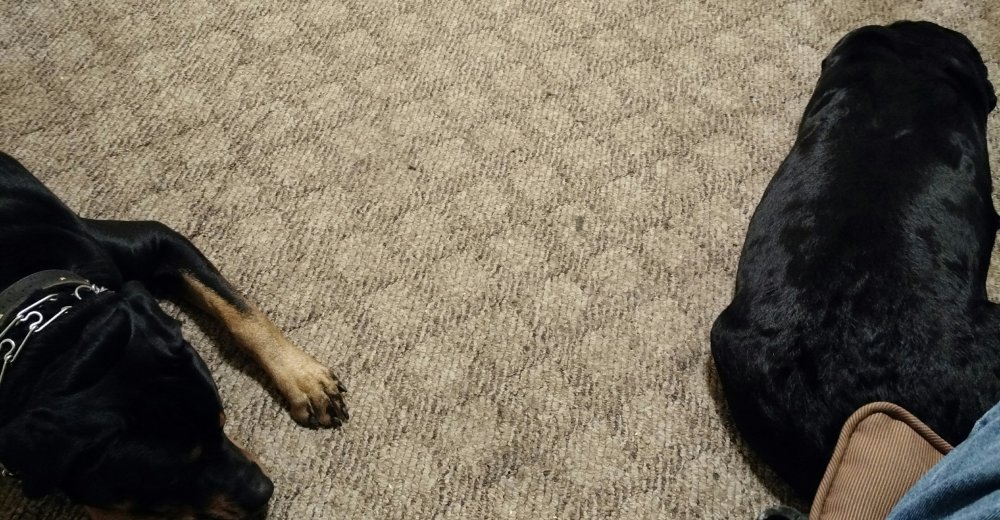 Rottweiler's are such awesome dogs.