Joined

Nov 13, 2010
Messages

7,677
Reaction score

7,794
Points

393
Location
Since Parker died, we have been missing him so much. A dear friend in New York graciously offered us a Golden Retriever puppy, but my husband desperately wanted a Lab, and only a black Lab. so my friend offered one of his Cavalier puppies and I was thrilled to accept. Our Aussie, Polly, died in my arms last summer and she was my girl. She took every step I did. She loved me fiercely and her going left a hole in my heart.
BJ was happy for me, but still wanted a Lab. Unknown to him, I joined 6 Facebook groups, followed 3 County pound Facebook sites and haunted Craigslist nightly. All kinds of mixes, crossed with everything but a skunk. Gheesh people! Haven't you ever heard of spay and neuter?
Last week I did a Lab search on Craigslist and an ad popped up. I nearly fell out of my decorating mistake recliner. It was an ad for Lab/Great Dane puppies! And they were black, just like Parker! I showed it to BJ and he got so excited, then started tearing up thinking about Parker, which both of us still do.
I contacted the lady and we went two days later and got one. Both parents were on site and loved members of the family. It was a "oops" spay and neuter soon to follow.
His name is Carson. BJ is thrilled.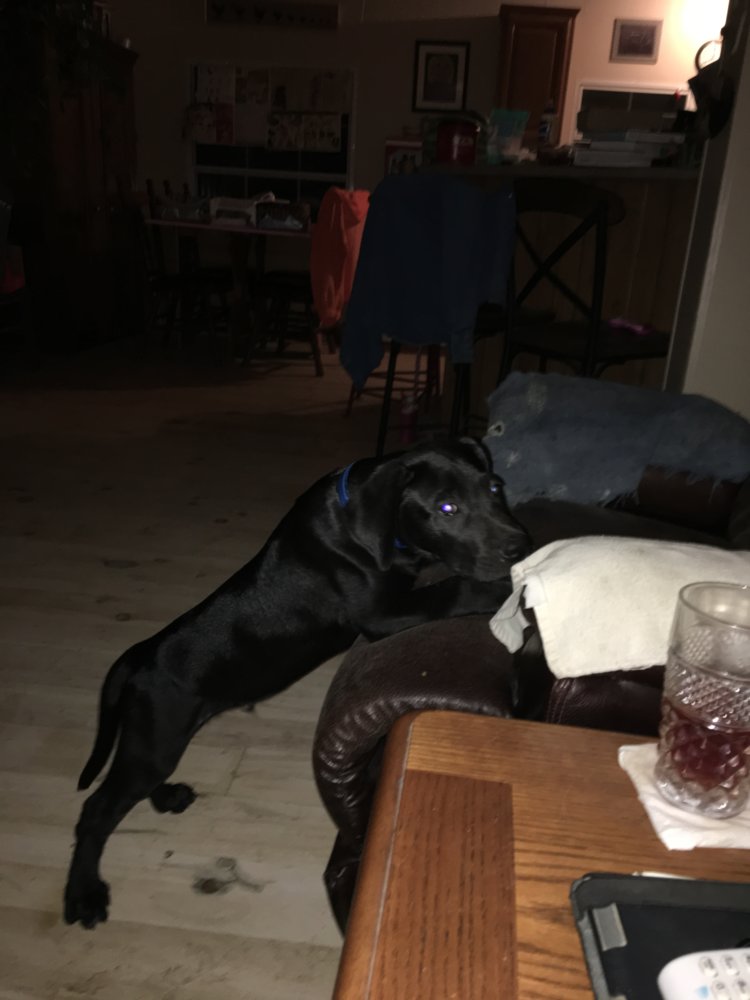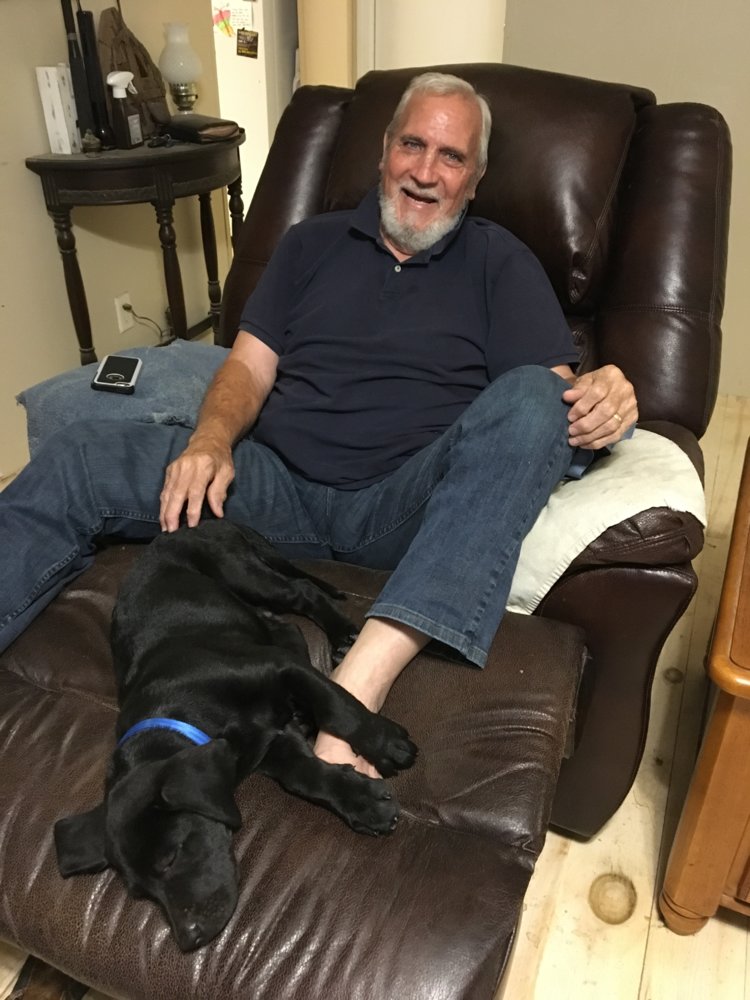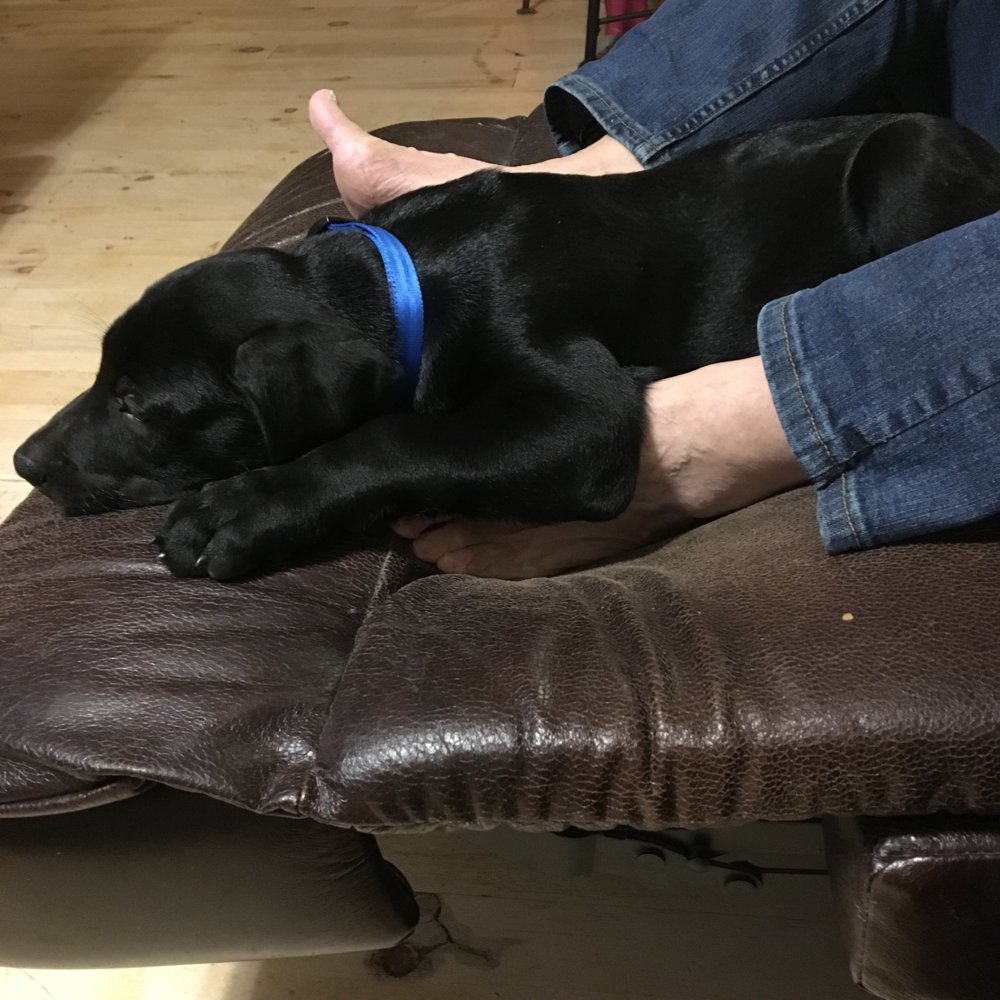 Carson is learning his name, sit, come, hungry, water and house training. We walk him on a leash, there is so much to get into and he doesn't yet understand that COME is nonnegotiable. LOL
Trip is treating him like a annoying little brother.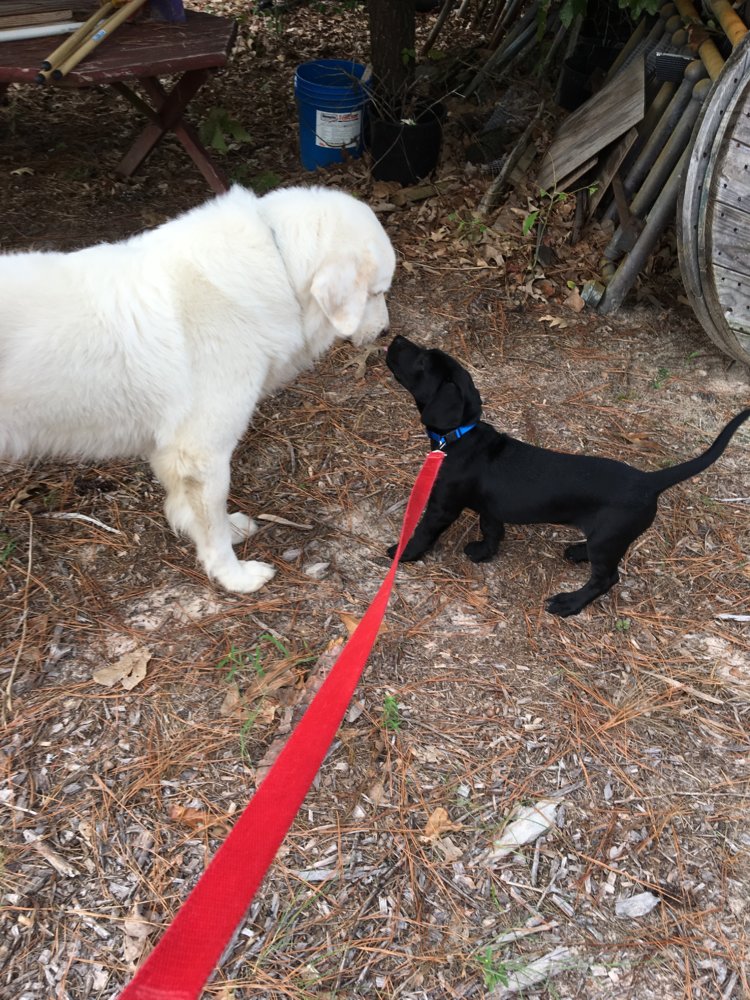 This is Carson's parents.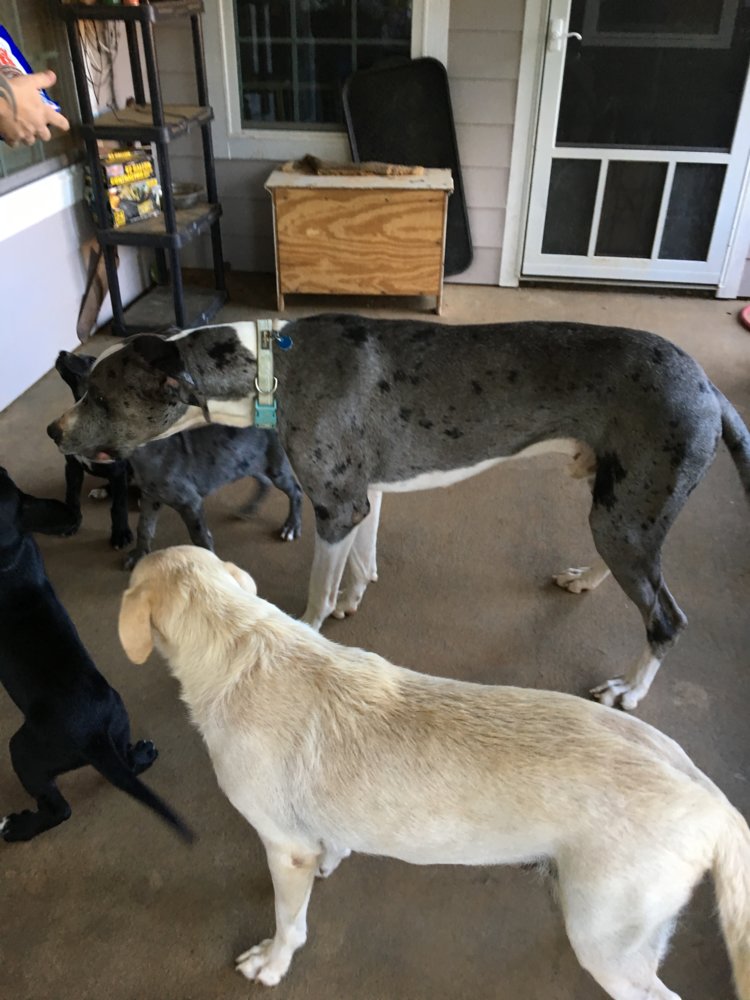 We have a large dog crate or kennel where Carson goes when we go to bed or leave. He will just go in it and hang out or take a nap. He has several toys, but his favorite is one of BJ's knotted socks. He howls in the morning anywhere from 4 AM to 6AM to go outside NOW! He's getting better on that and mostly sleeps until 6. He has had a few accidents, but is learning.
I take him and Trip to a pasture that is mostly wooded, about an acre and take the leash off so he can run and play. Carson follows Trip like an adoring pesky little brother. He is wary of the chickens, the horses are big scary monsters, and the pig is something to stay far away from. I take him on the leash with me to feed in the mornings and evenings. At the vet a few days ago, he weighed 21 pounds, his birthday is 7-7-18 and he has a lot of growing to go.
My husband is one happy man.