Joined

Jul 16, 2017
Messages

10,415
Reaction score

18,900
Points

377
Location
I've never owned a official pair of muck brand boots before, that I can remember. But I've heard a lot of good things about them. I have grown tired of rubber boots that crack and leak and are basically not worth purchasing. So being my wife's husband, when I saw these on clearance for $90.00. I decided to grab a pair and try them out.
The boots fit nice and snug, I'm a size US 10. I just fed the animals and it's nothing but mud out there with all the rain we had today. Still though I felt sturdy in deep mud/muck with no leaks. The steel toes give me added confidence about having my foot stepped on by a cow or something. After feeding the animals, I found a puddle to clean them off. When I took them off the boots were clean and my socks were dry, this is the way boots are supposed to work. So far so good (first time use). I would rate these boots very good and comfortable, so a thumbs up 👍. Plus for $90.00 (regular price $154.95), I don't think I got racked over the coals either, so double thumbs up 👍 👍
Rural King has them on sale on-line locally for $99.95 (one of those add to cart to see the price things 🙄). These might be worth considering, if you are looking for good chore boots.
In all truthfulness... they could have been pink and I still would have bought them anyways for $90.00 😂
The Original Muck Boot Company™ Men's Chore Cool Steel Toe work boots were crafted for optimal comfort and protection in hazardous on-site conditions. Outfitted with steel safety toe and arch support, these boots can handle the roughest environments
www.ruralking.com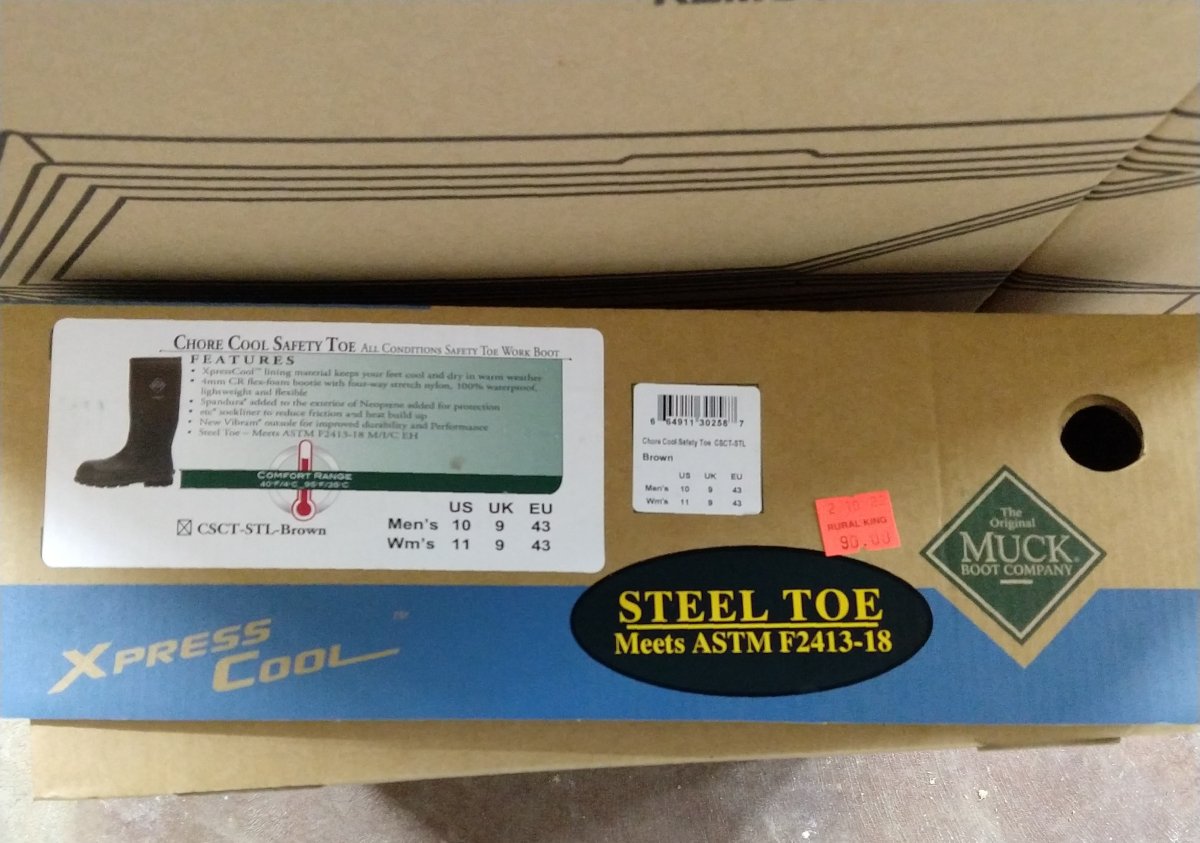 I posted in the tool shed because chore boots to me are considered a tool.
Jesus is Lord and Christ 🙏❤️🇺🇸