Joined

Jul 17, 2017
Messages

4,533
Reaction score

4,861
Points

277
Location
Pears are my favorite fruit and my buddy at my local homebrew store (LHBS) knows it. So when I went to the LHBS today my buddy said he had a surprise for me a 96 oz. tin of Pear Wine Base

he said it make a wonderful 3 gallon batch of wine, following the recipe on the can. I said what about the 5 gallon recipe on the can? He said still good but not as good unless you add 3 or so lbs of fresh ripe Bartlett pears. So that's what I'll do. I like 5 gallon batches better because they make 2 cases of 750ml bottles, plus a bottle or so more.
So here's the 5 gallon recipe on the back of $15.00 Vitner's harvest 96 oz. can of pear wine base.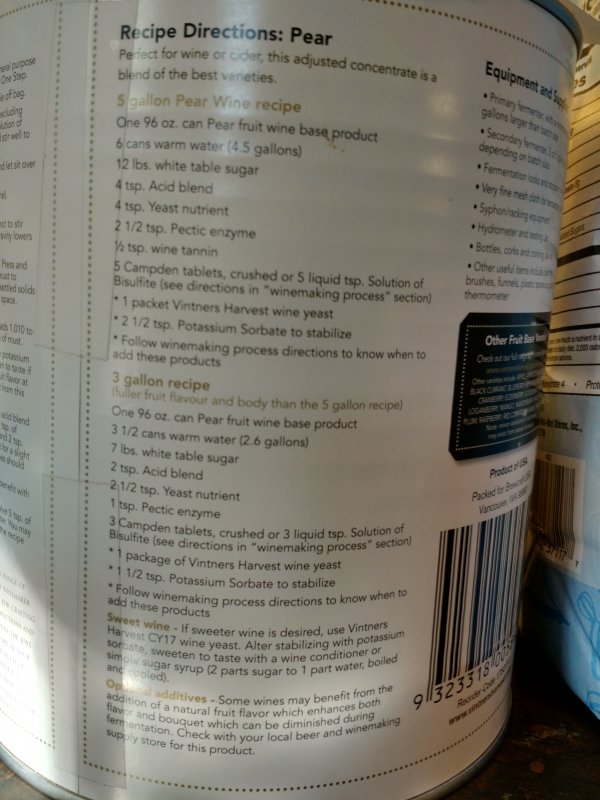 Here's Walmart recipe for other ingredients.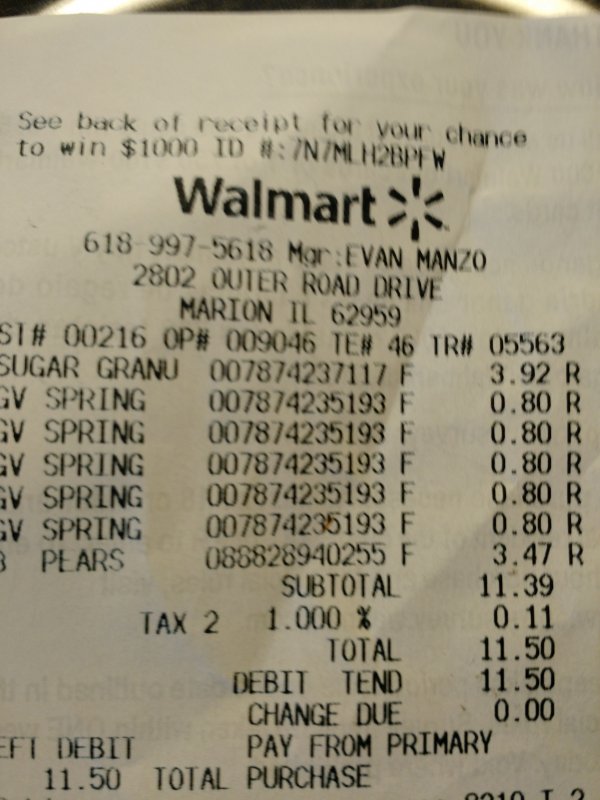 So far I have $26.50 in this batch of wine. I'll use yeast harvested from a previous batch of peach cider. The cider yeast is a high ester producing yeast and is quite expensive like $15 for 11 grams if you were to purchase just the yeast by itself. It's my favorite yeast to use and has won many awards and is the premier cider yeast of all others available. I really like the high ester content it produces in the alachol

. I got the yeast in a apple cider kit I bought for my daughters wedding reception and harvested it, so I don't ever have to buy it again. The other chemicals called for in the recipe, I already have on hand. Being very conservative... let's just say i have $30.00 in this so far after paying dick durban his taxes.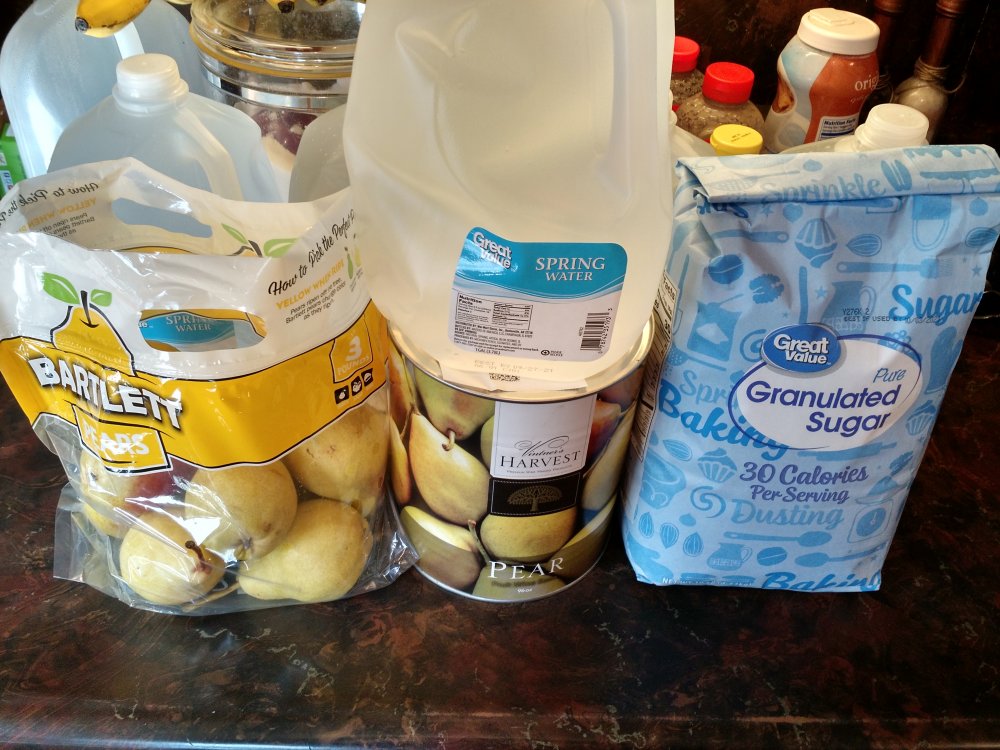 I plan on making up this batch of wine later this weekend and I'll post the how to process then.
Last edited: