Joined

Jul 17, 2017
Messages

5,437
Reaction score

5,931
Points

307
Location
Truth be known I love working oversided logs. I've tried several different methods to break them down so they will fit on the sawmill, including dynamite but the best way is to rip them in 1/2 with a chainsaw with a big bar.
This sycamore log is 9' long by 3' in diameter. My son and I ripped it in half and then I quartered it on the sawmill. It made some really beautiful quartersawn boards. I'll get some pictures tomorrow when I load the boards on a trailer.
Here's 1/2 of the log choked up on the sawmill. For refrence, the dogs (steel bars sticking up) are 12" tall.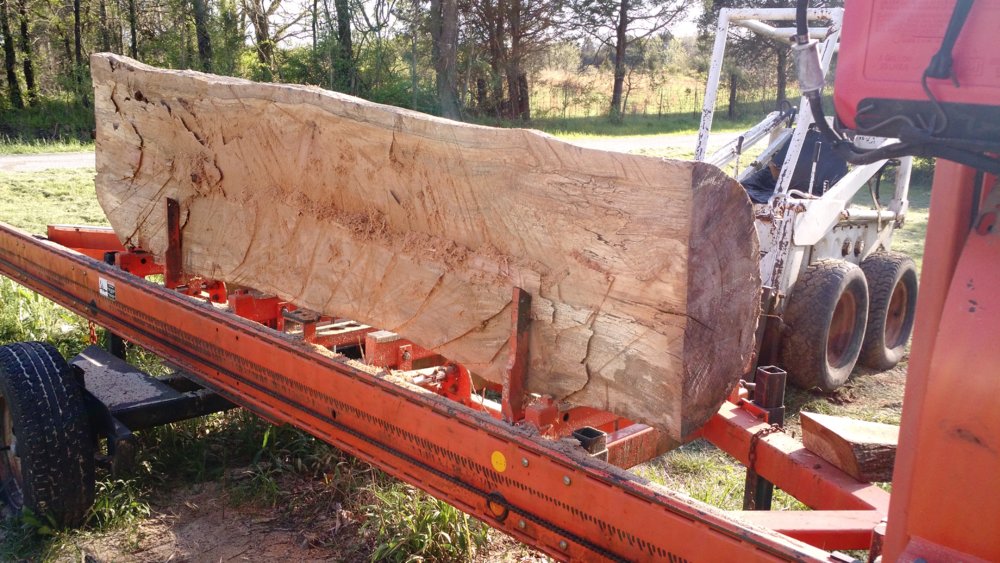 Here's the other 1/2 of the log, I loaded before it got dark on me.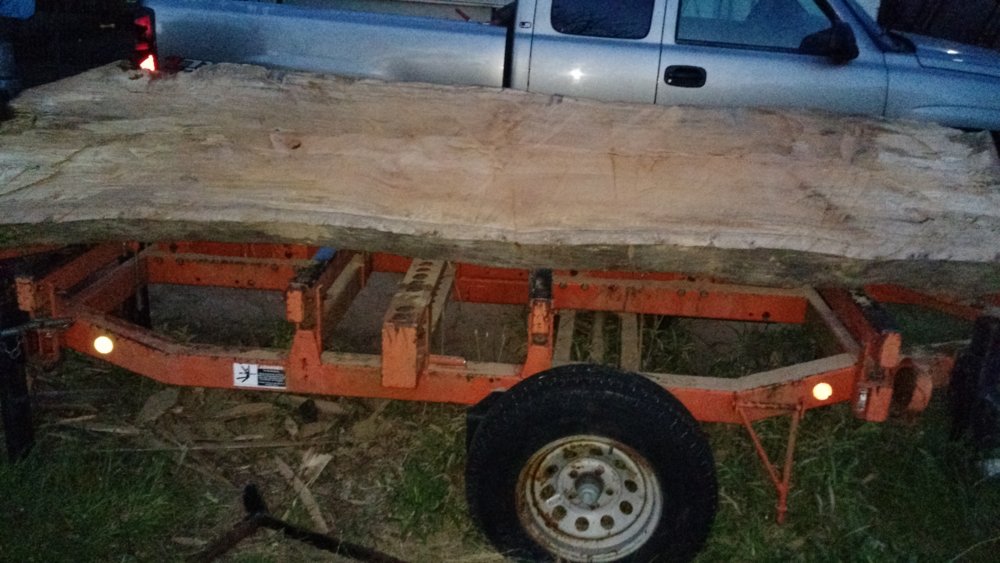 Man I've really missed running my sawmill but she's purring like a kitten and singing her log song now
I also got the barn job... And got paid today. I like it when a guy hands me a big pile of Ben Franklins ($5000.00). I gave the wad of 50 100s to my wife and told her to take it to the bank. She said you been selling drugs or something? Nope just running the sawmill again. She said I love it when you run your sawmill cha-ching

. I'm so glad the economy has picked up again it's been a long time coming (like 9 years coming - crazy).
Last edited: