Joined

Feb 19, 2018
Messages

38
Reaction score

94
Points

60
Location
Hello,
Just wanted to share my experience with my ewe today.
This is Onyx we bought her back in August. According to seller she is 75% Kathadin what the other 25% is we already forgot. We got her for $50 because we were purchasing the remainder of his flock wich was 100% Kathadin and he didn't want her to be alone. Well she birthed this beautiful beast who I named Cupid because he was born on Valentine's Day.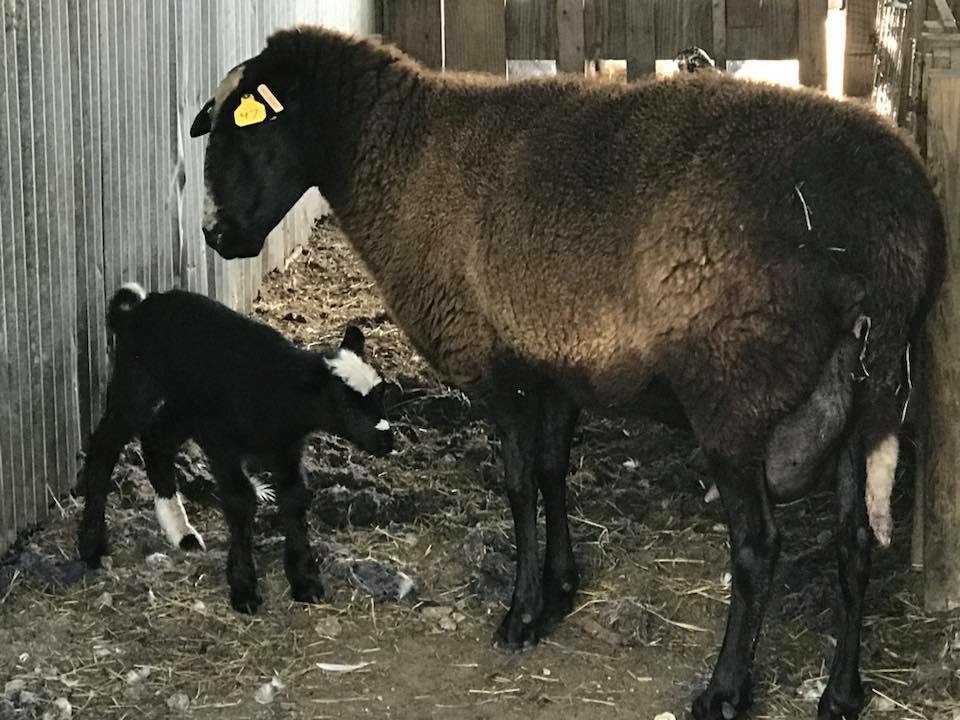 Well this past Friday we sold Cupid to the same center for special needs children we previously sold our orphaned twin Kathadin males Ying and Yang. This morning I noticed her looking exceptionally miserable so I decided she could use some TLC. Although we do not have sheep shearers we do have a dog trimmer and some scissors. Now I have no experience shearing livestock and as far as my dog was concerened he looked diseased when I trimmed his hair. Yes, it was that bad. Well we figured it's hot out so what the heck. This is what we got.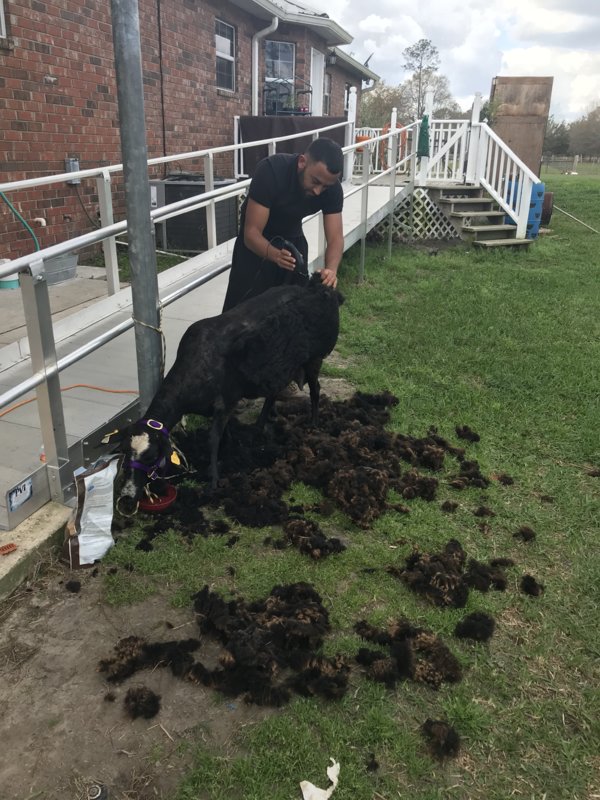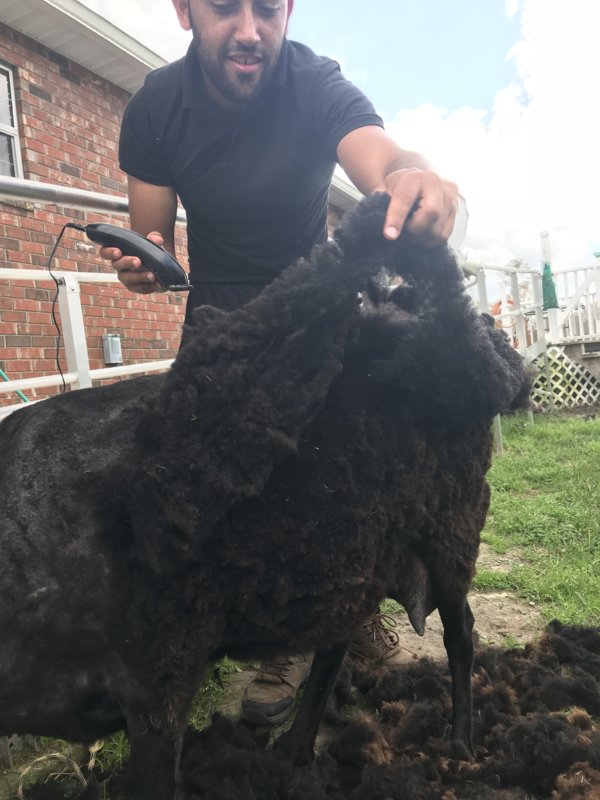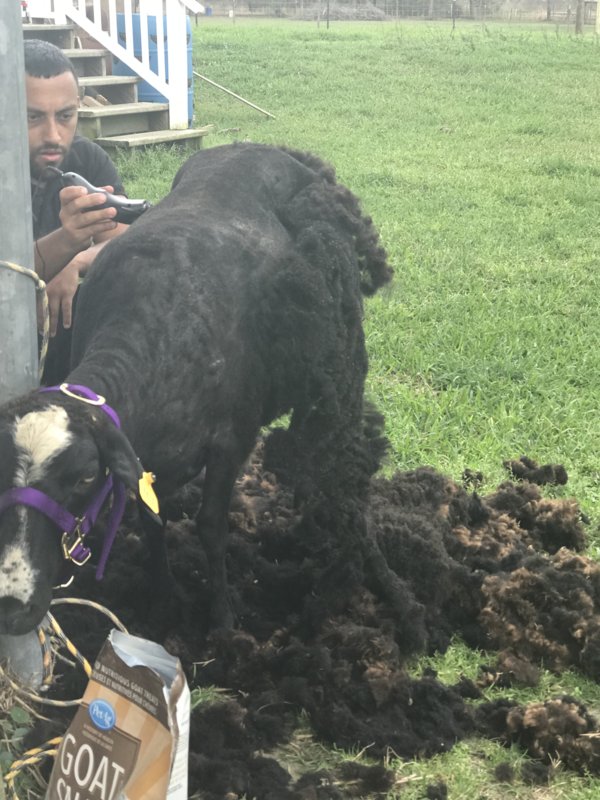 This is my brother in the picture and he's even more lost than me. So after we were done we decided to wash her down with mane and tail. There's no picture of this because my brother had to calm her while I washed her. Then we decided she could use a milking. We did not intend to milk our ewes and honestly I did not think of the discomfort she must have been feeling since we sold Cupid until this morning. This is what we got.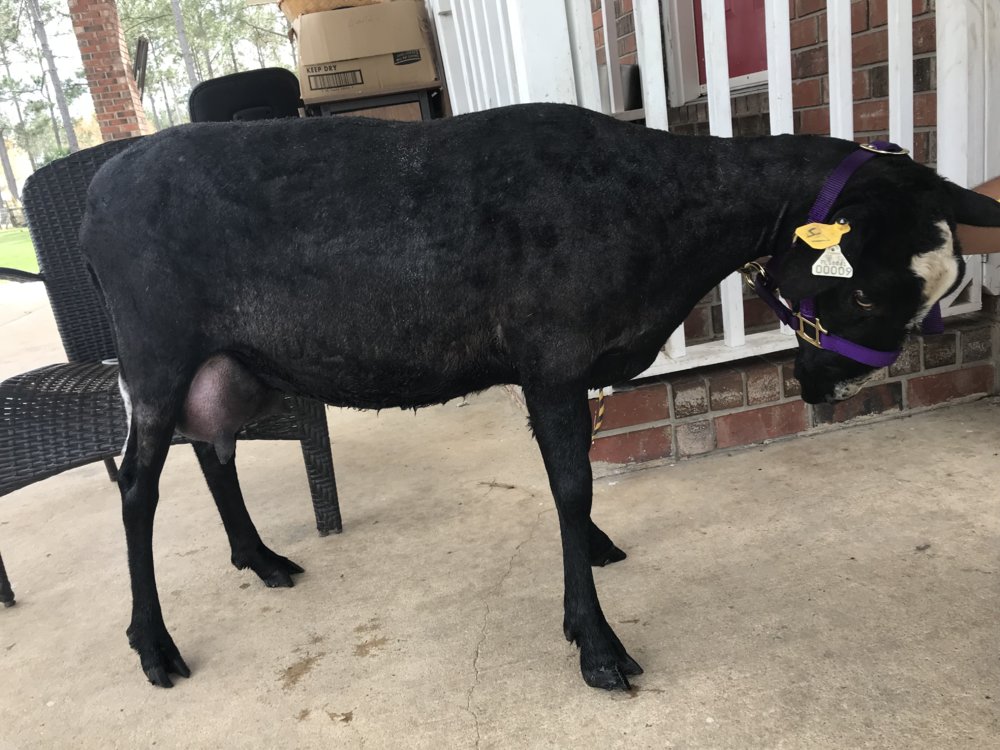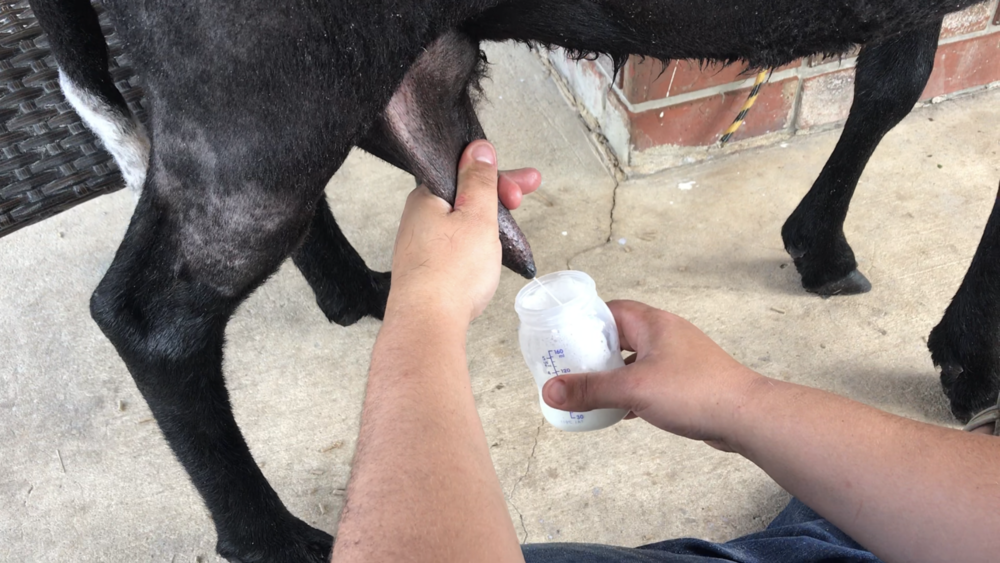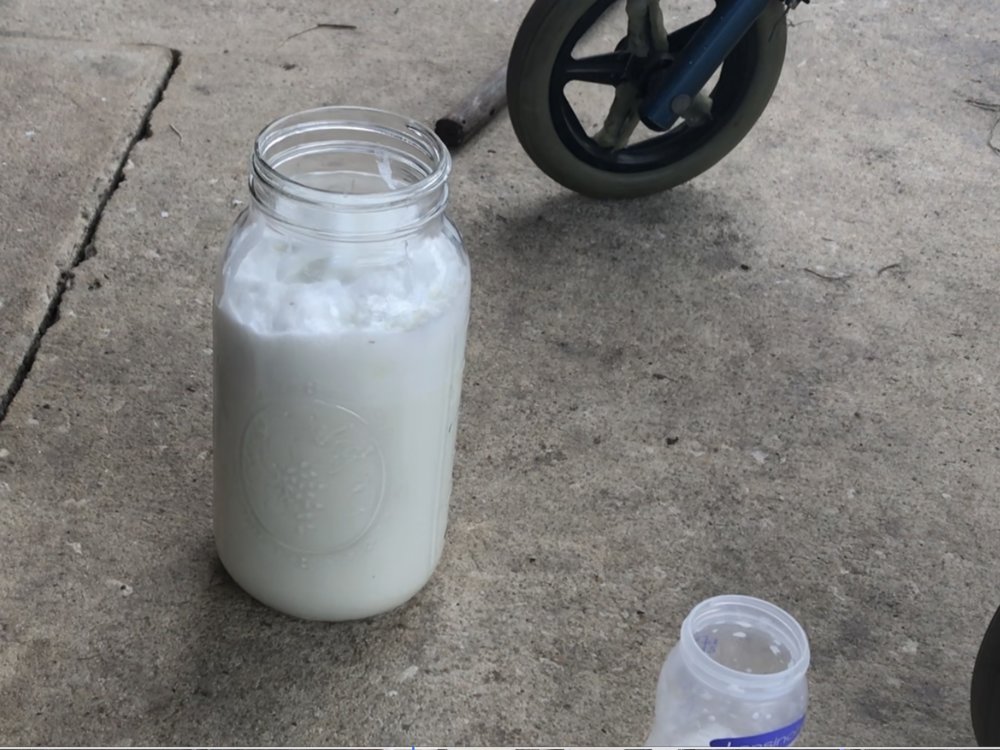 Afterwards we trimmed her hooves. Which was the biggest adventure hence no pictures. I wish I did have one though because they looked rough to me. It looked like they had cracked in places that would hurt even though there was not that much overgrown. She is a stomper though. I wonder if that affects her. Well although it's not the best shearing job I think she looks gorgeous and I need to figure out how to help her hooves.