Joined

Jul 17, 2017
Messages

6,172
Reaction score

7,023
Points

307
Location
Ok finishing up on my very first bag of fermented all flock 21% protein feed and felt it only right to give you my personal assessment.
The pluses
1) Fermenting feed will
SAVE YOU $$$
. I've only raised CCX a few times but I fed dry the other times start to finish. And the feed bill was high. Since changing to fermented feed my feed bill is about 1/2 of what I remember being before.
2) I've changed my feeding schedule because the chickens eat and then pass out. they sleep most of the day and night in-between feedings. I found that the 12 on 12 off schedule I used for dry food didn't work well at all. I would pull their feed and there was still a lot left that I had to dump back into the bucket. So now I feed them once in the morning and once in the evening. Enough for them to full consume before they pass out.
3) they do not have that smell that
@FarmerJamie
can taste. Nope they now smell like pond water and catfish. Which is much more pleasant that nasty CCX smell.
4) their poop is not dry, they have soft poop now that doesn't at all resemble the feed. it's loose and brown. I was always under the opinion that poop should not look like feed. With fermented feed it doesn't look like feed at all. The chickens must be digesting it better now.
5) they drink way less water, I would venture to say at least 1/2 as much if not more than that from what I recall.
The Minuses
1) Make sure your using fermenting containers that are big enough. I split a 50 lbs bag of crumbles into 4 5 gallon food grade buckets with screw top lids. This was pushing it to the max. It would be more better to have used 5 5 gallon buckets because the feed expands when it's fermenting. I didn't have a flow over but I did have feed pushing up on the lids to where they were difficult to unscrew.
2) it's messy... With the loose chicken poop and wet feed, yeah it makes a mess... Be prepared to change out beding more often than you would with dry feed.
3) cultured milk is not required to get fermentation rolling but it does give it a kick start. I split 1/2 gallon of fresh cow's milk between the 4 buckets and fermentation started within 2 hours. So if you can get your hands on fresh (warm) from the cow milk you'll be better off.
4) inconvenient. Let's face it yeah it's a lot easier to feed dry than fermented. Rip open the bag and scoop some out. Fermented feed requires mixing with water and extra vessels to keep the wet feed in.
My opinion..
.
I won't raise another CCX unless I can feed them fermented feed. It really is worth the extra time and hassle. I haven't lost one yet and they all appear fat, dumb and happy and most importantly healthy.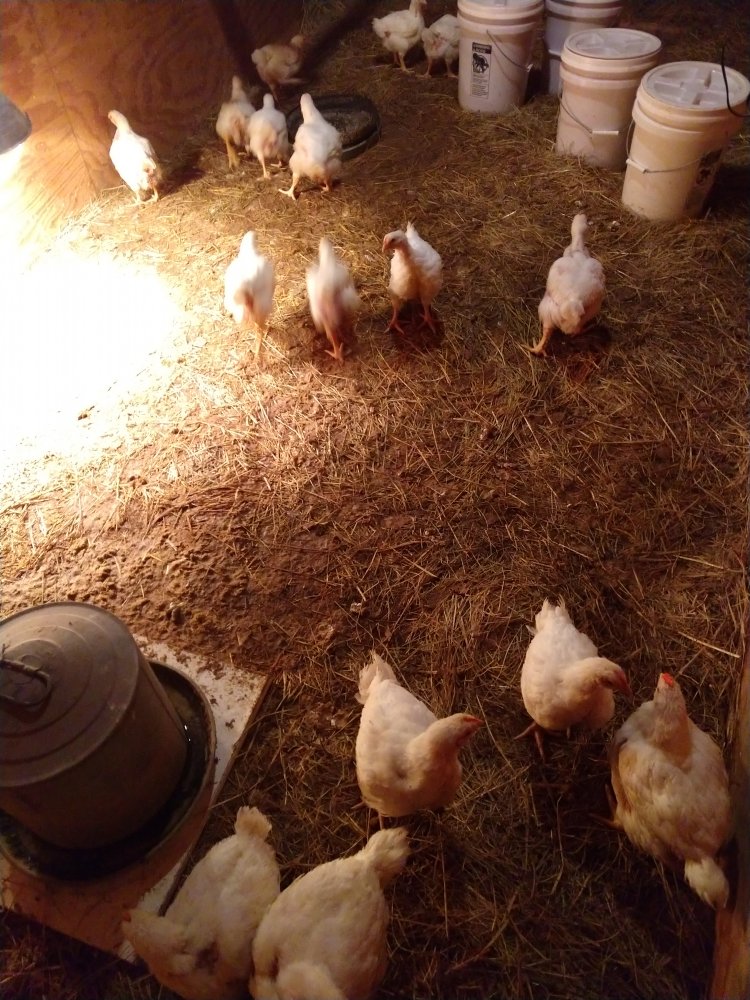 Last edited: