Joined

Mar 11, 2012
Messages

16,285
Reaction score

9,298
Points

433
Location
Pretty sure I'm going ahead with the SafeShed. It's the biggest one and I want the extra room. I'm just a little bit excited about it! Sure wish we could get it sooner though because there is a fairly long waiting period. By the time we get one delivered hurricane season will be over - this year. But it'll give us peace of mind for a lot of years to come.
We're having tons of fun with Beau. He's a pure joy and really smart and energetic. Really energetic. Did I mention that he's energetic? LOL! Won't be long until we get the next pup...should be within two weeks! Excited about that too! Right now he and Belle totally keep each other entertained.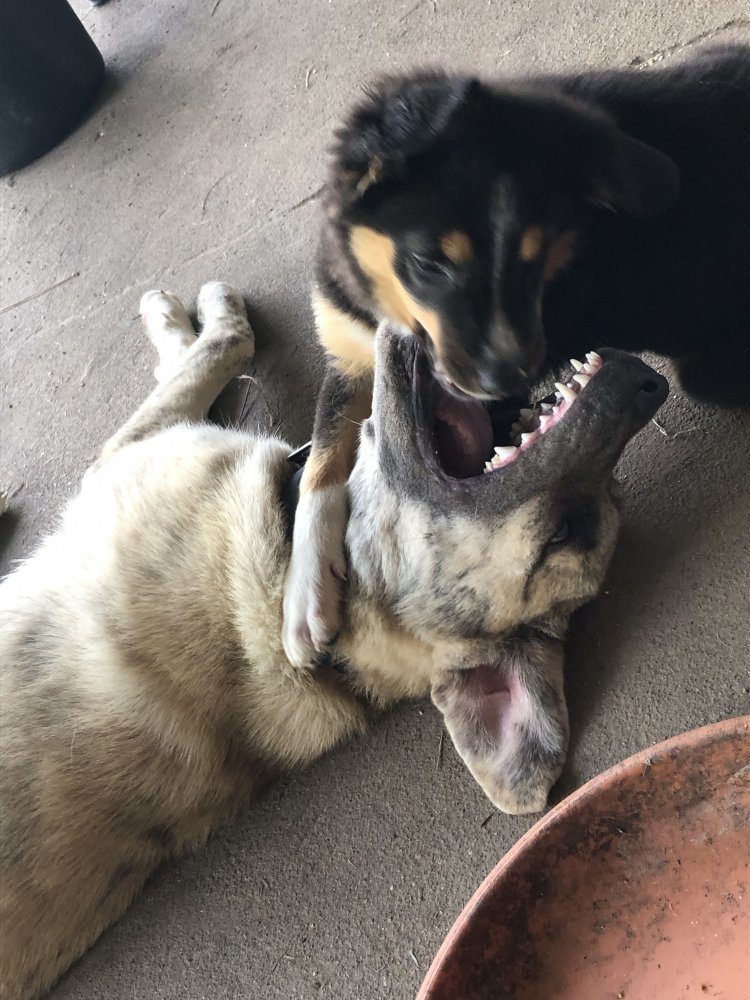 Ever have a run of good luck that you just weren't expecting? I'm not going to complain - and I'm certainly feeling blessed.
We have a portable AC unit that started making a horrible noise and not discharging the condensation. Can't use it if the water runs over and soaks the floor and parts are grinding. Of course, the warranty had expired less than a month ago. DH sent them an email explaining the problem and they sent us a new water pump for free even though they really didn't have to! YaY!
Got a text from a guy wanting a couple of goats. Guess what - I've got a couple goats that I can fix him up with.
My friend gifted me three round bales again! Love her and am so thankful.
My neighbor called me yesterday and asked if I needed any vegetables/food. She'd been gifted some potatoes, carrots, onions, dried beans and some restaurant quality frozen sloppy joe's. So, today I'm canning! I've previously gifted her veggies/fruit/milk and meat when I was given them from the college food pantry so she returned the favor. I took her some extra eggs when I went to retrieve my goodies.
And....drum roll please... the biggest blessing of all: I was cleaning out a container that has been stored in my closet since my divorce about a million years ago. Was going through old papers and getting rid of stuff that's no longer needed when I came across a familiar looking thick envelope. I had put that envelope in that tub probably 25 years ago and had totally forgotten about it. It's full of old, totally matured savings bonds! Nearly 6K worth! I must be living right, lol! Very thankful for that find and will share it with my children.
Ok, back to canning.
Last edited: