Joined

Jul 17, 2017
Messages

6,038
Reaction score

6,827
Points

307
Location
My rooster has done went crazy. I walked in the chicken yard and he attacked my boot twice. Then he came for a third time but I kicked him (not hard). I went to go and get the some food and there he is standing at the door. I walked past him and he attacked my other boot. I said I don't know what's gotten into you but I'll fix your ass. I grabbed my big fishing net and netted him, grabbed his back legs and tossed over the fence.
He has never attacked me before and always been a gentle giant. My granddaughters would pick him up and hold him, carry him around with no problems.
I don't know what's gotten in to him. But he ain't too smart. This hay round is about as high as the chicken yard fence and is very close to the fence. All he would have to do is jump a little and he could be sleeping in the coop with the ladies.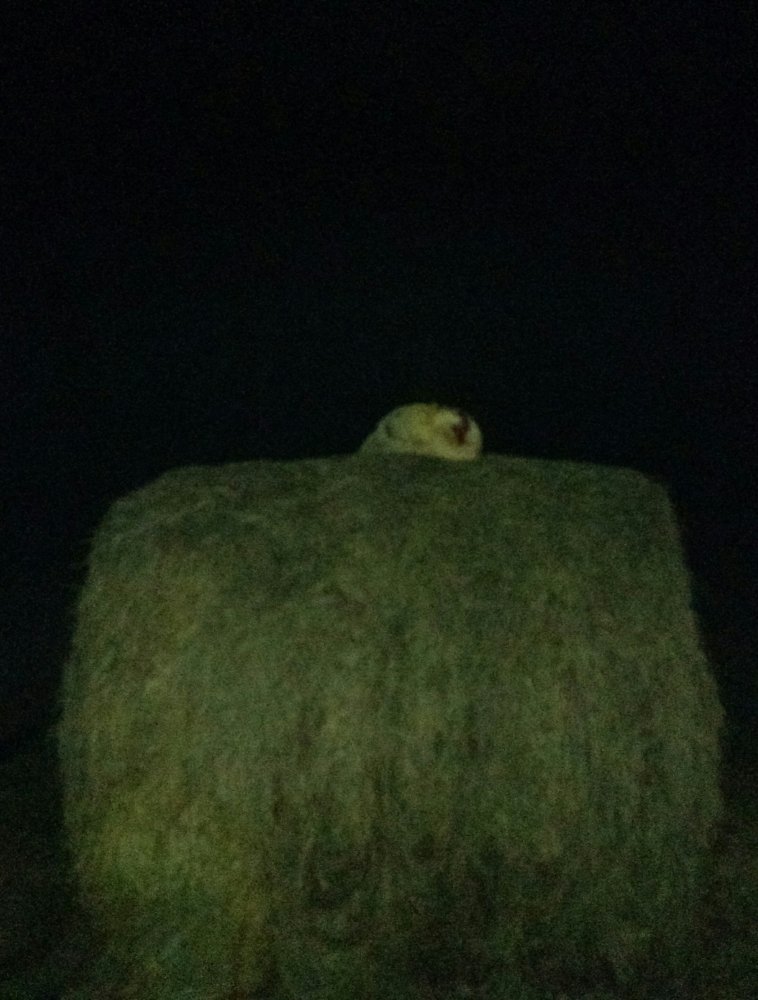 He is kind of old, 4 years now. But he sure was full of piss and vinegar when I grabbed him and tossed him over the fence.
What you think has gotten into him to be acting like this now?
Last edited: