Joined

Jul 17, 2017
Messages

4,533
Reaction score

4,861
Points

277
Location
Over the last few days what with all the
assaults on my 2nd amendment right?

"A well regulated Militia, being necessary to the security of a free State, the right of the people to keep and bear Arms, shall not be infringed.
"
First San Francisco declares the NRA a domestic terrorist organization. So I joined the NRA yesterday.
Next Walmart
to Limit Ammunition Sales and Discourage 'Open Carry' of Guns in Stores. I live in a concealed carry state. How does this impact my 2nd amendment? IDK... There's no details behind the statements that I can find. So I guess I just don't shop at Walmart anymore. Why would I want to shop in a store that's a soft target? I have the right to defend myself and family don't I? I'm completely sure criminal's will fully comply with Walmart policy - Yeah right!!!

Same goes for Kroger but I did ask Kroger for an official response because I actually like Kroger, Walmart not so much... However no replies from Kroger yet.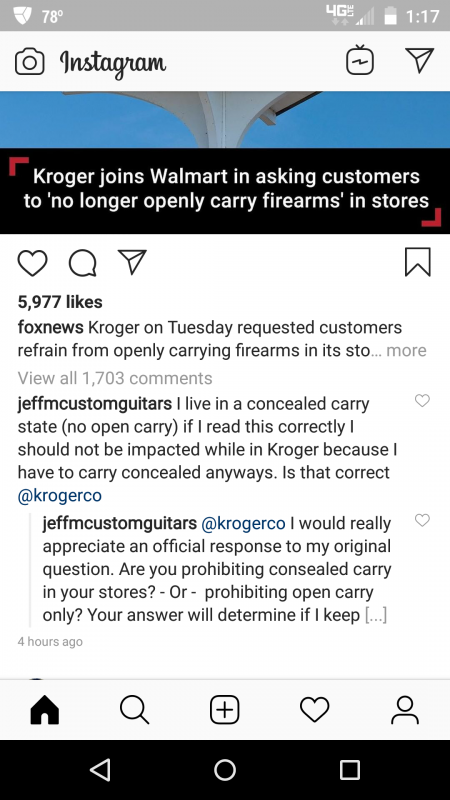 Then just a few minutes ago, my wife handed me a sales flyer folded open to some 9mm hand guns. She didn't need to say a word. I'm off to the store to bug matching his and hers 9mm with extra clips. So Lord forbid if we ever have to use them for self defense, at least we can toss each other clips, which I will practice with my wife.
Last edited: