Joined

Jul 12, 2008
Messages

12,633
Reaction score

3,493
Points

437
Location
Got sheep again, so thought I'd start a thread for sheep...we don't have many on here and none that are new.
I got a few Katahdin ewes, one 7 yrs and the other 3 yrs. Will be getting a ram lamb from Farmfresh, which a good friend will be transporting for me. He will arrive mid August and I can't wait to have some of her stock here in WV!
Still working on the sheep shelters and pens, as well as fencing for paddocks. This weekend we transported some HUGE free pallets from a sheet metal place, to use for some of the paddock fencing.
Here's a pic of a few of those....they are all 10-12 ft. long and 4-5 ft wide with 4x4 or 3x3 bones and 1/2 to 1 in. "skin" boards. Read HEAVY and bulky. Had to rent two trailers from Uhaul to transport them and made 3 trips with two trailers, so got 6 lg stacks of pallets plus a tiny stack I had tried to haul in my 4x8 utility trailer...prayed all the way home with those in a toad strangler rain.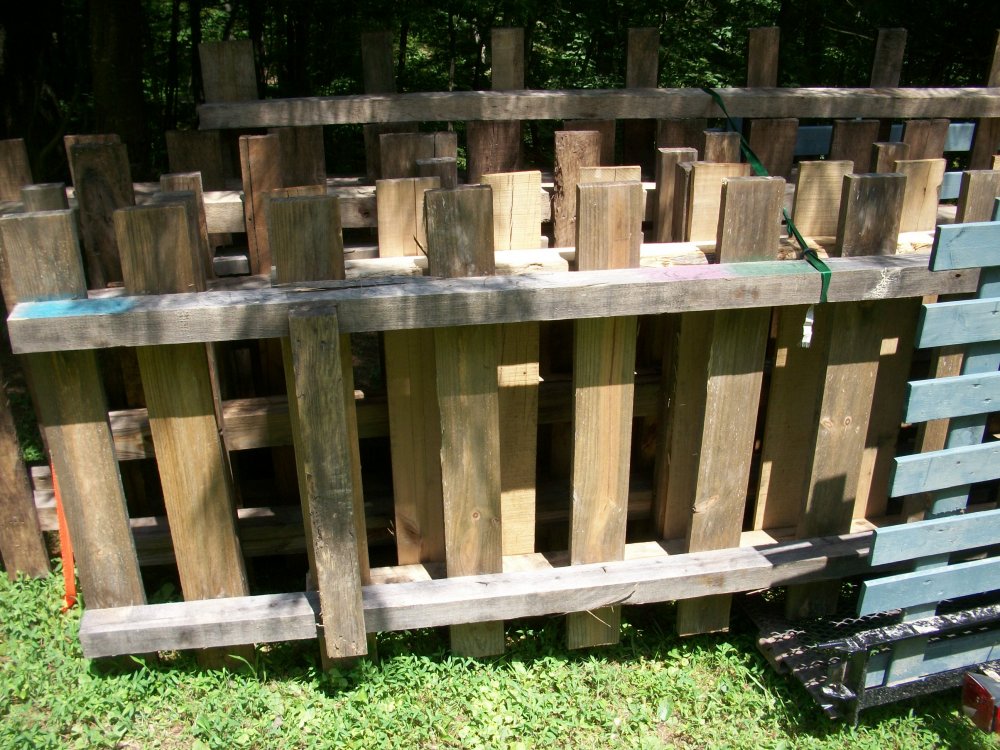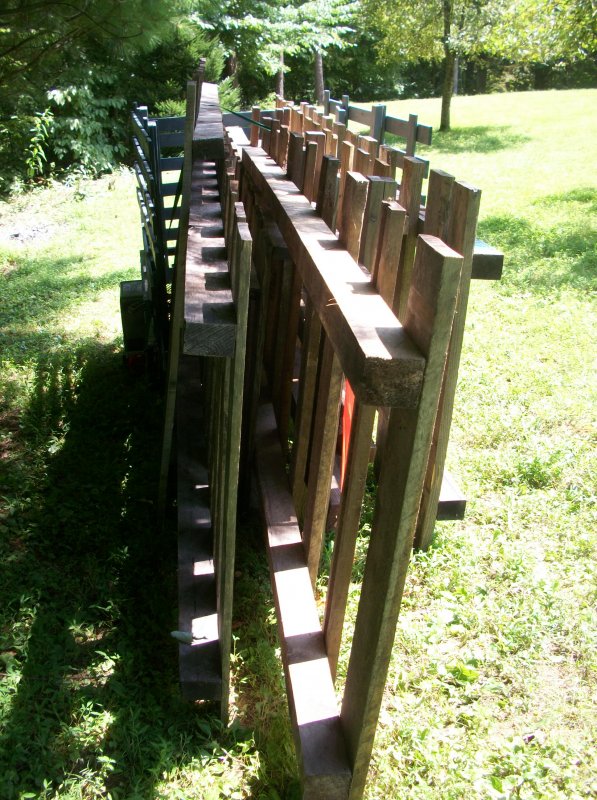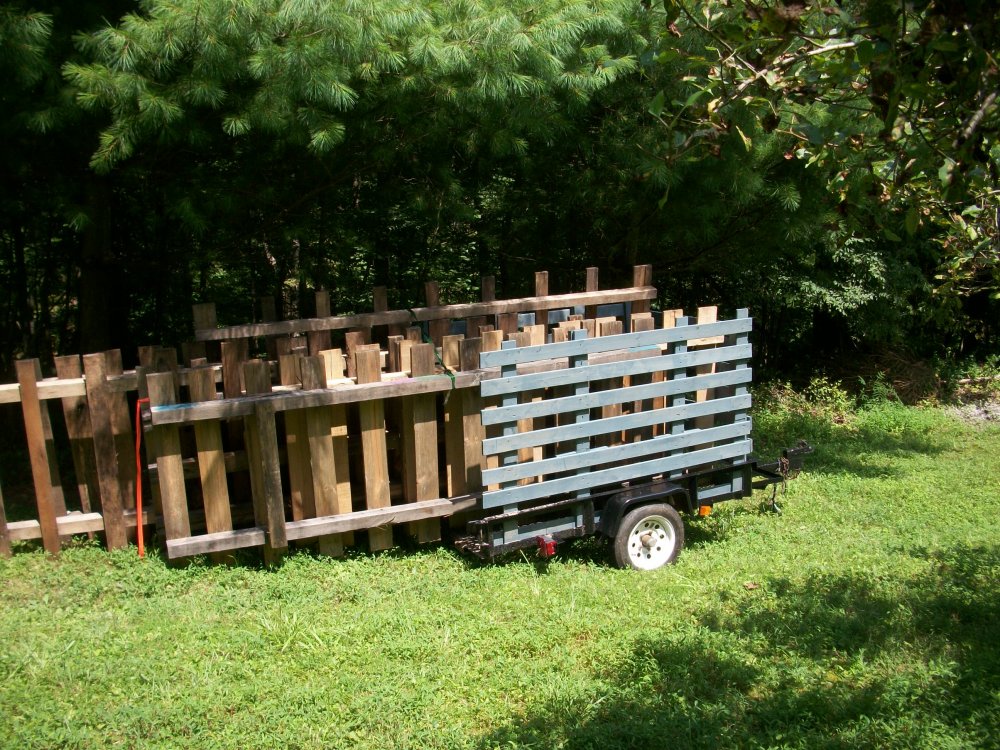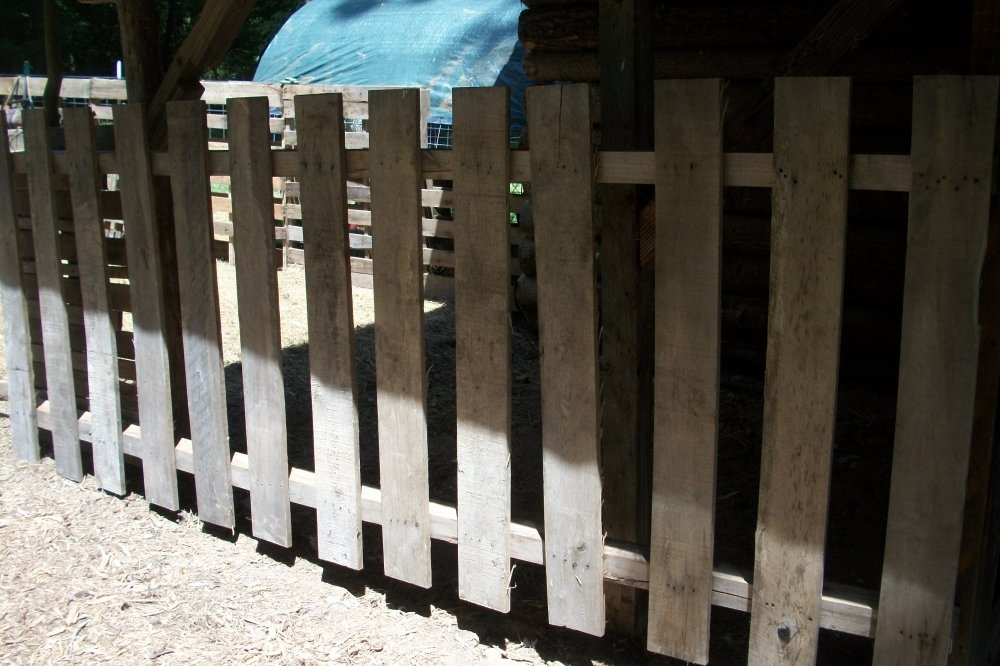 ...and the sheep, Shine and Rose. Shine is the dominant sheep and quite wild and bossy. Rose is slowly getting more tame and will even let me brush her now while she's eating.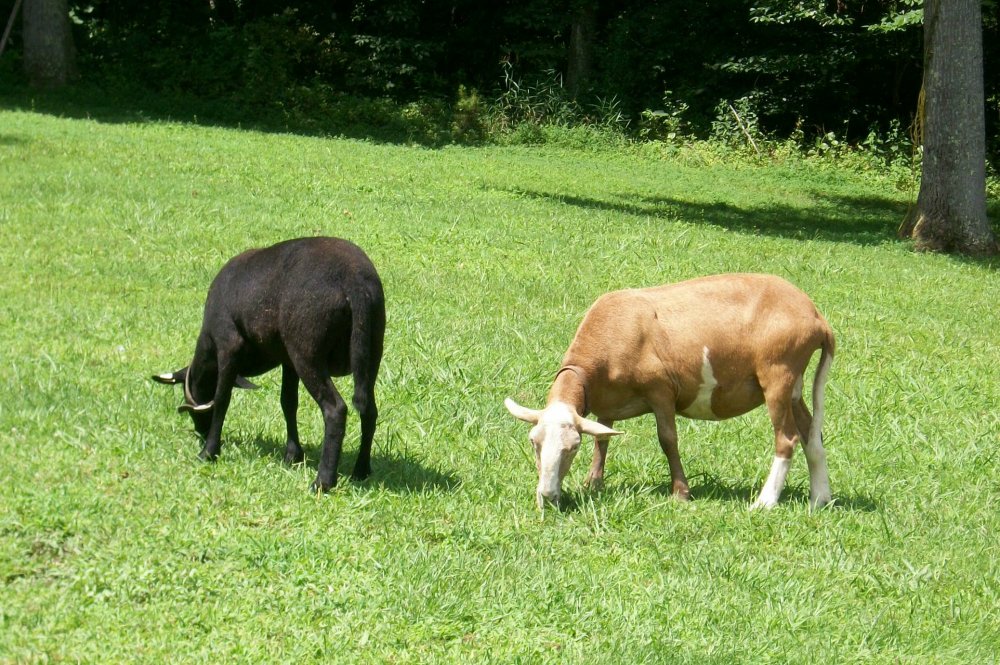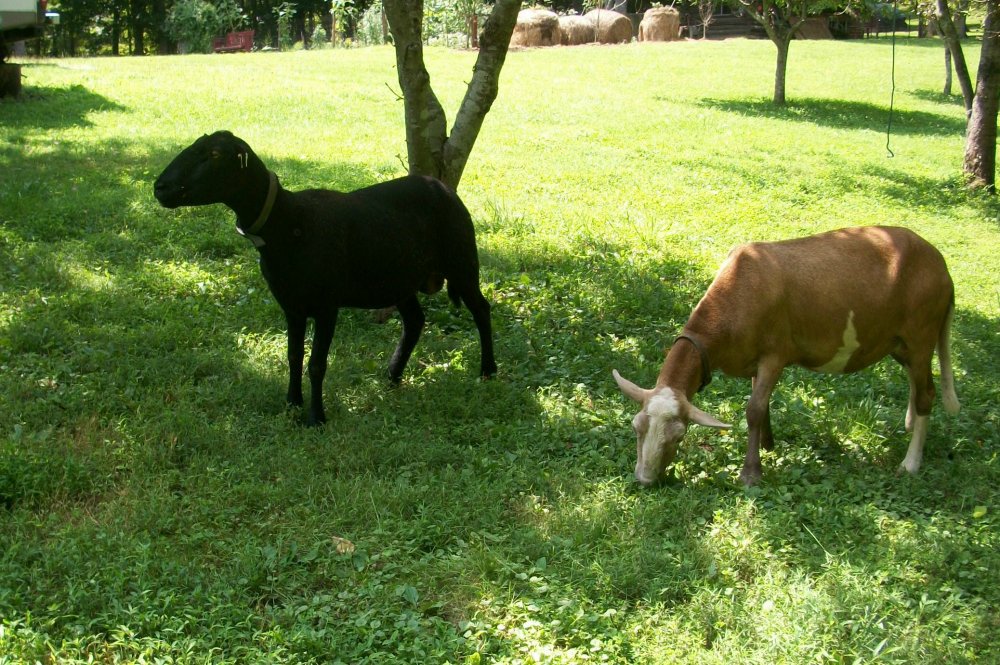 These were bargain basement sheep, so not as large as I would have liked nor with the greatest of conformation, but they are the sheep God brought to me and so I thank Him for them! They are starting to grow on me, as sheep tend to do...lots of intelligence and a truckload of personality wrapped up on sheepskin.
Will be building on their sheep shed today and also outfitting a couple of stanchions, as I intend to milk these ewes. They won't yield much, but that's all I need to make a little cheese.
Right now I have a temporary hoop shelter and also am utilizing a spare chicken pen for two different shelters and pens that are divided by a pallet fence. It ain't pretty but it will do until my son and I can do a pole sheep barn next spring of a more permanent nature.
Sheep!! My most favorite of all livestock....I praise God for His provision for and of the sheep.


Last edited: