Super Self-Sufficient
Administrator
Joined

Nov 13, 2007
Messages

1,287
Reaction score

43
Points

207
Ok, it's almost been a whole year that we've had our solar panels installed. Here is a screenshot showing production over that time:
(note, there is some data missing for August and the numbers are lower because we were on vacation and had our router turned off... which didn't allow the system to report the production)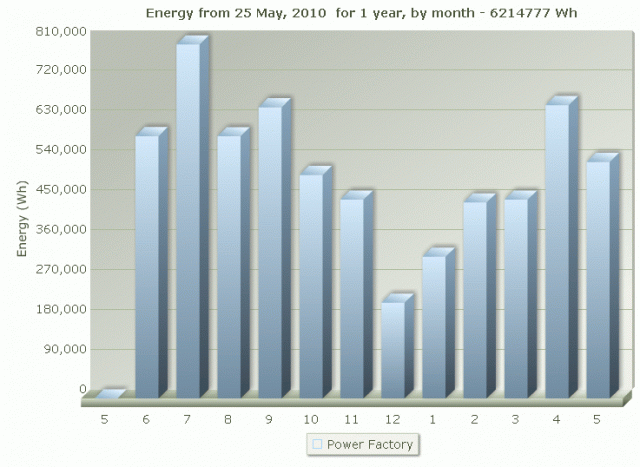 Our system was quoted at producing 6,378 kWh over a year. We officially switched on our system on 6/8/2010 and since that time we've generated 6,214+. That leaves us with about 14 days to generate the 164 kWh needed to hit the quoted number. Considering June has the longest days of the year, and that last June we did about 24 kWh a day, I don't think we'll have any problem zipping past the quoted production number!