Joined

Jul 16, 2017
Messages

10,426
Reaction score

18,934
Points

377
Location
Here's my best growing graft of all that we're done Mid March this year. Cleft grafted onto self harvested M111 air layered rootstock and self harvested golden delicious apple scionwood.
The scionwood broke 3 buds. Those three buds grew into 3 branches. the branches are now 3 and 4 foot tall.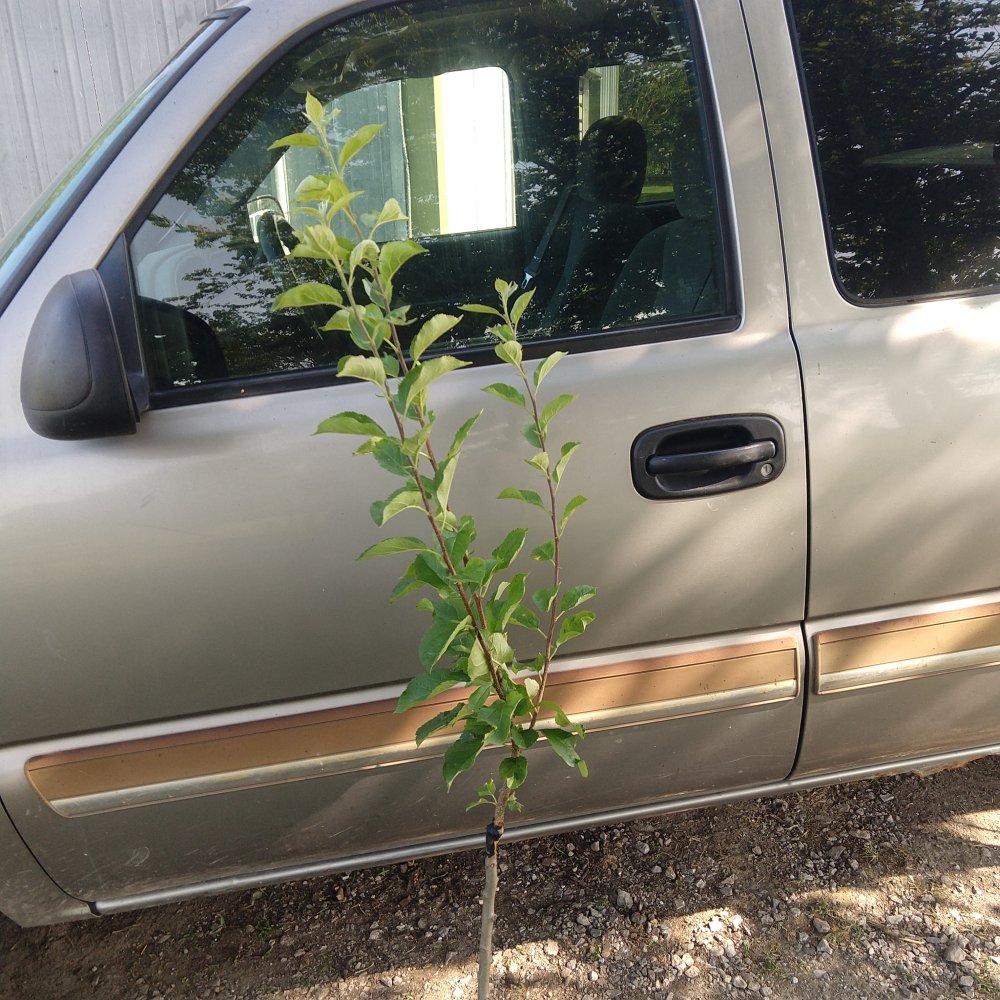 Graft graft still in parafilm and treecoat. No peeking under the covers allowed.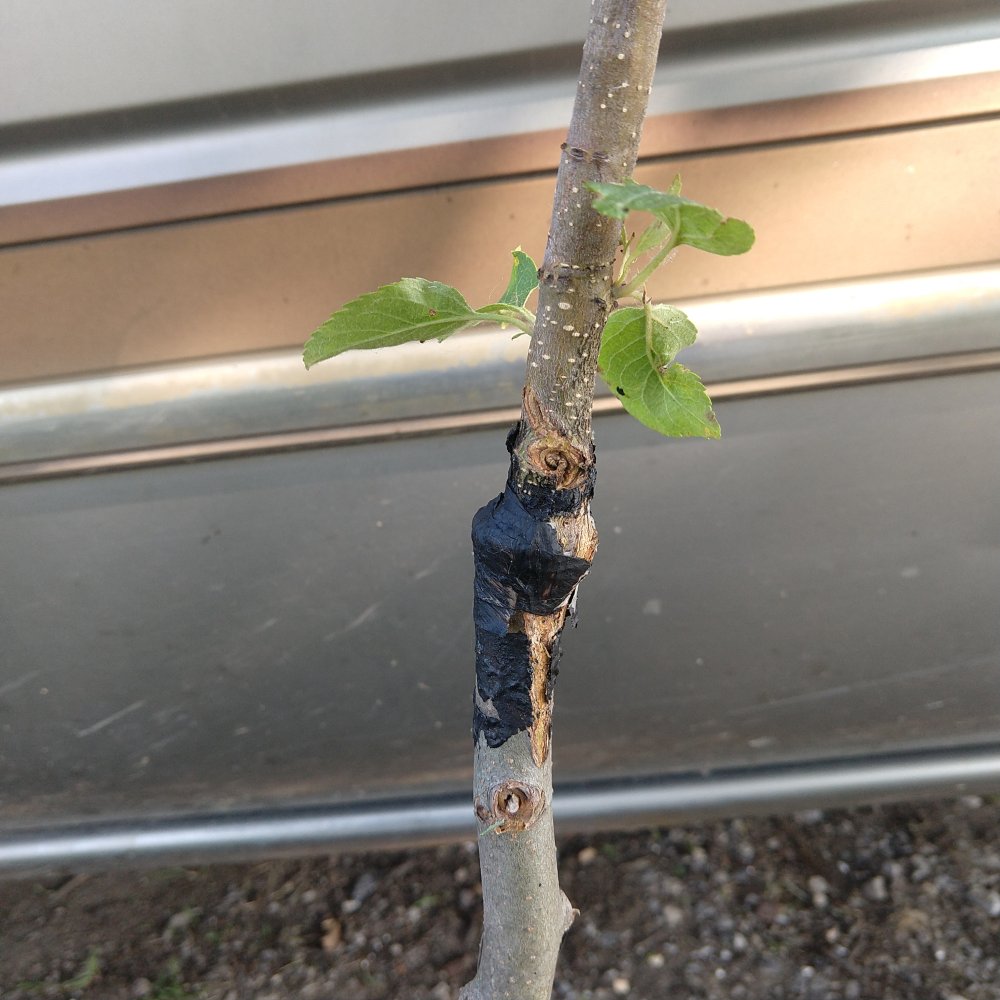 Three little scionwood buds sure did grow quick. You can see the original size of the scionwood as it's tip still has black treecoat on it. The scion has really grown in diameter.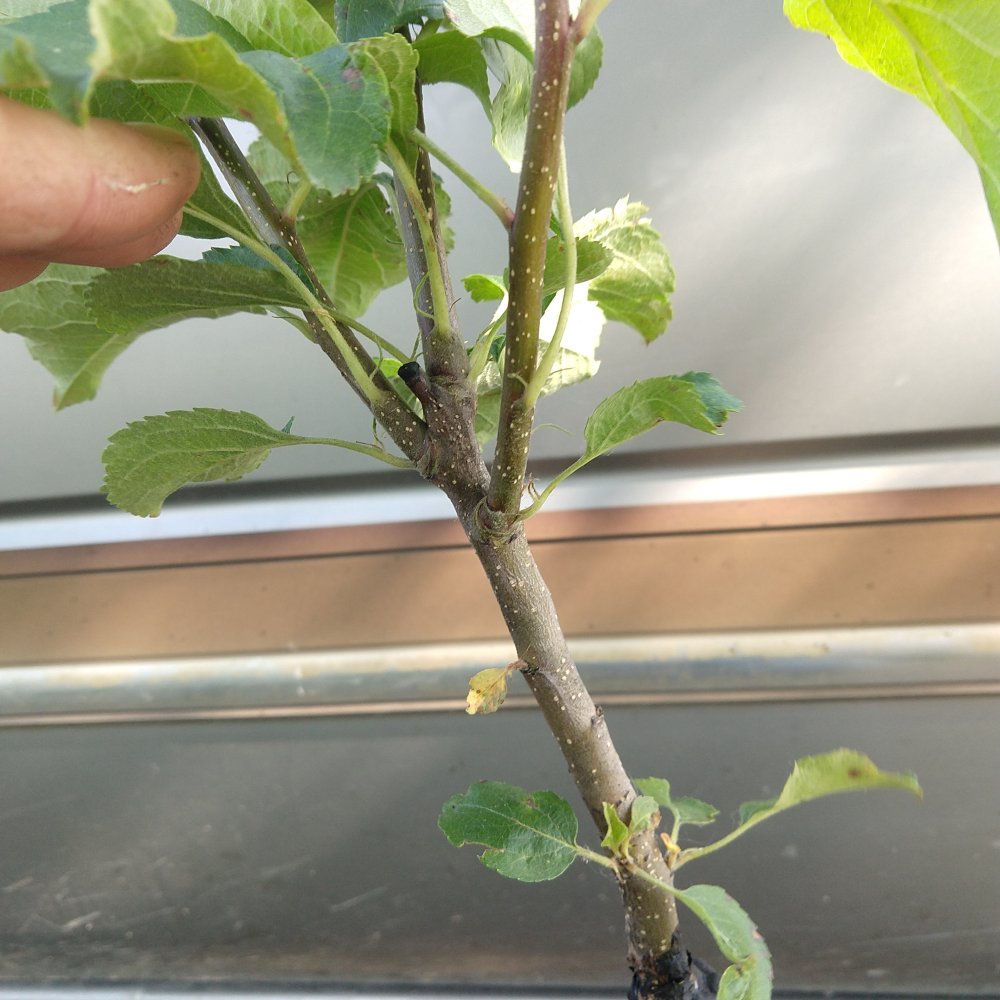 I find grafting simply amazing. But then again being a woodworker, it's just wood and making tight fitting joints. The difference is woodworking you're dealing with dead wood. For grafting the wood is living, but it's still wood in either instance.
I have an idea for a new graft or grafting technique as they call it in grafting but in woodworking it's called a joint or joinery.method. Going to try it out come March next year for the grafting party 👍
Jesus is Lord and Christ 🙏❤️🇺🇸