Joined

Jul 16, 2017
Messages

10,284
Reaction score

18,430
Points

377
Location
Mother in law asked me to swing by and spray her 3 peach trees. Such a shame, the trees covered up in peaches but the stink bugs already in the little peaches.
I walked out there with my sprayer and saw the peaches grabbed one and came back. She said that was quick? I said it's to late and showed her this small peach, I plucked off the tree with sticky ooze coming out of it.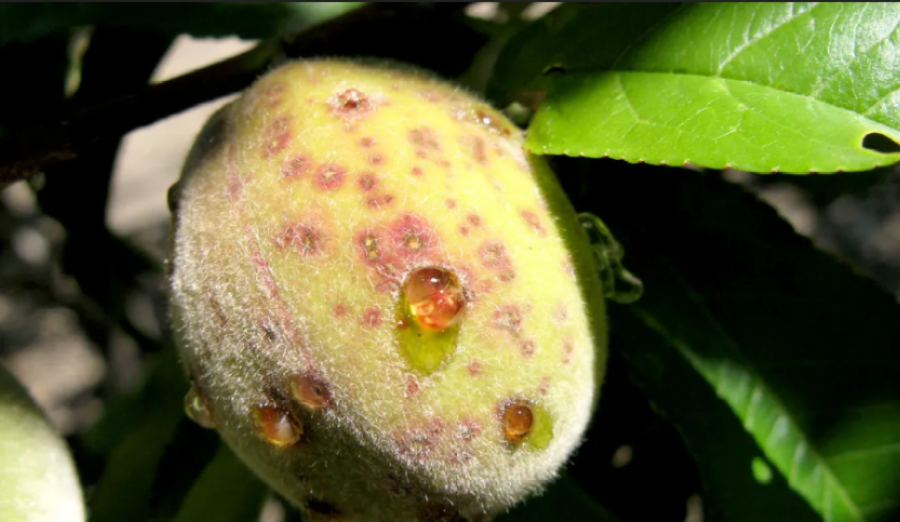 She said what is that? I said that is called a catface bug, there are multiple kinds of bugs called catface, but in your case it's most definitely stink bugs. And also looks like the trees got hit with brown spot.
Numerous insects are pests on peach trees in South Carolina. They cause damage to the peach flowers, fruit, twigs, limbs, and trunk. Some of the most...
hgic.clemson.edu
Then I told her, that she either needs to spray the trees herself or call me when the pedals drop next spring and before the leafs set. That's when the trees should be sprayed. So not kill any honey bees because they are very important also, there's a tight window for the first spraying.
But I think I'll go ahead and order some dormant oil for her trees and spray them real well after leaf drop and pray for them,. it's all I know to do at this point.
Like I said... It was such a shame to see this. There could have been multiple bushels of peaches to pick off those 3 trees, had they be cared for. But all the peaches are no good now. And if I did spray the trees the stink bugs would have just moved to something else if hers that they found tasty. Then it would be like playing a game of whack a mole.
Jesus is Lord and Christ 🙏❤️🇺🇸
Last edited: