Joined

Jul 17, 2017
Messages

5,552
Reaction score

6,125
Points

307
Location
My wife and I I got up at the crack of dawn Sunday morning, so she could baby-sit me while I was up in the attic. Over the 3rd of the man cave that's insulated. Even then the attic was still hot. I was up there about an hour and came down soaking wet head to toe. But my plan worked
. I added the fabricated box two 14" start rings and a length of 14" insulated flex pipe, cold air return grate and filter. I blocked off the other cold air return with some wide foil tape covering it's filter and also the same for all the registers in the un-insulated. I also moved the thermostat into the insulated 1/3. My plan worked, maybe a little to well... Good Lord this carrier unit blows so cold, it makes my nipples hard.
New cold air return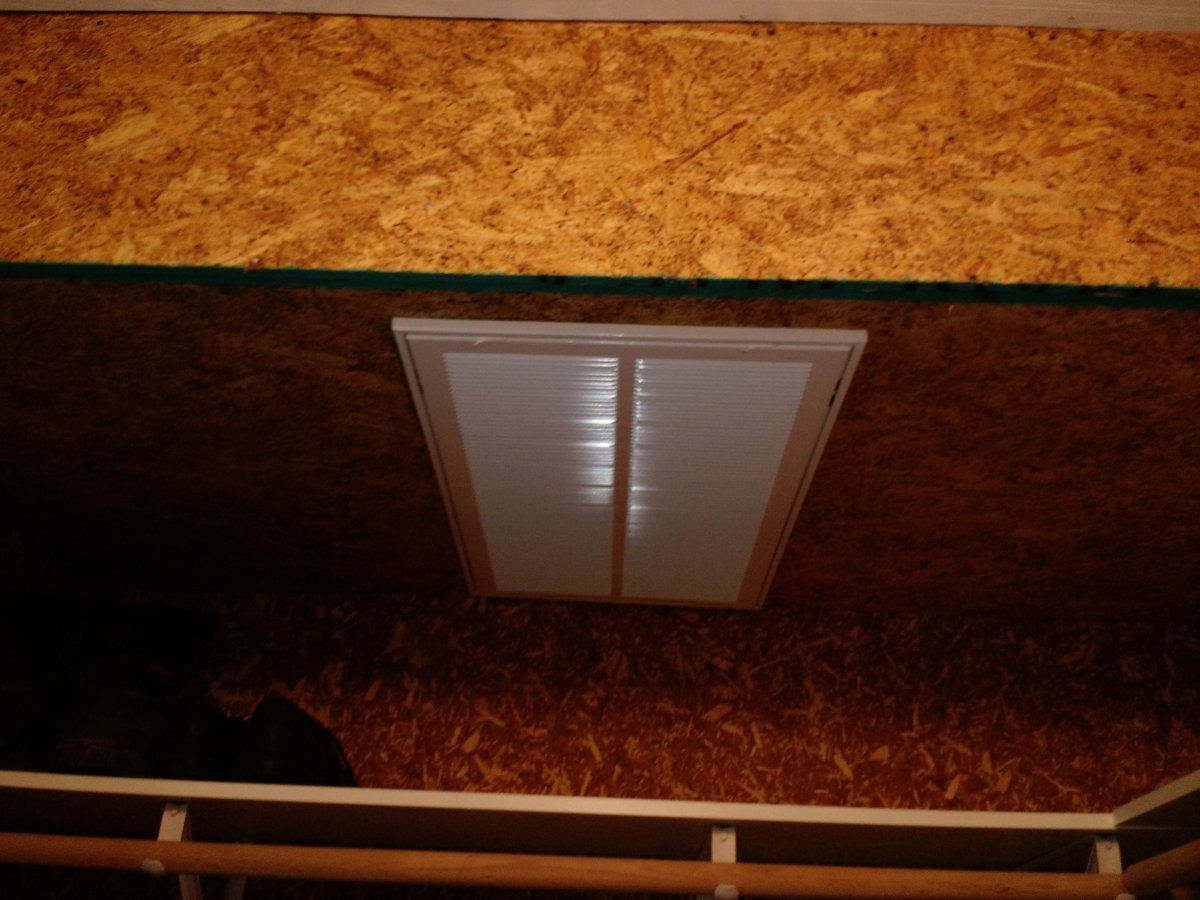 Here's a pic of the cold air return in the un-completed section, that was installed by the heat and air company. I sacrificed one filter by covering it with foil tape. I still have 11 more new filters in the box.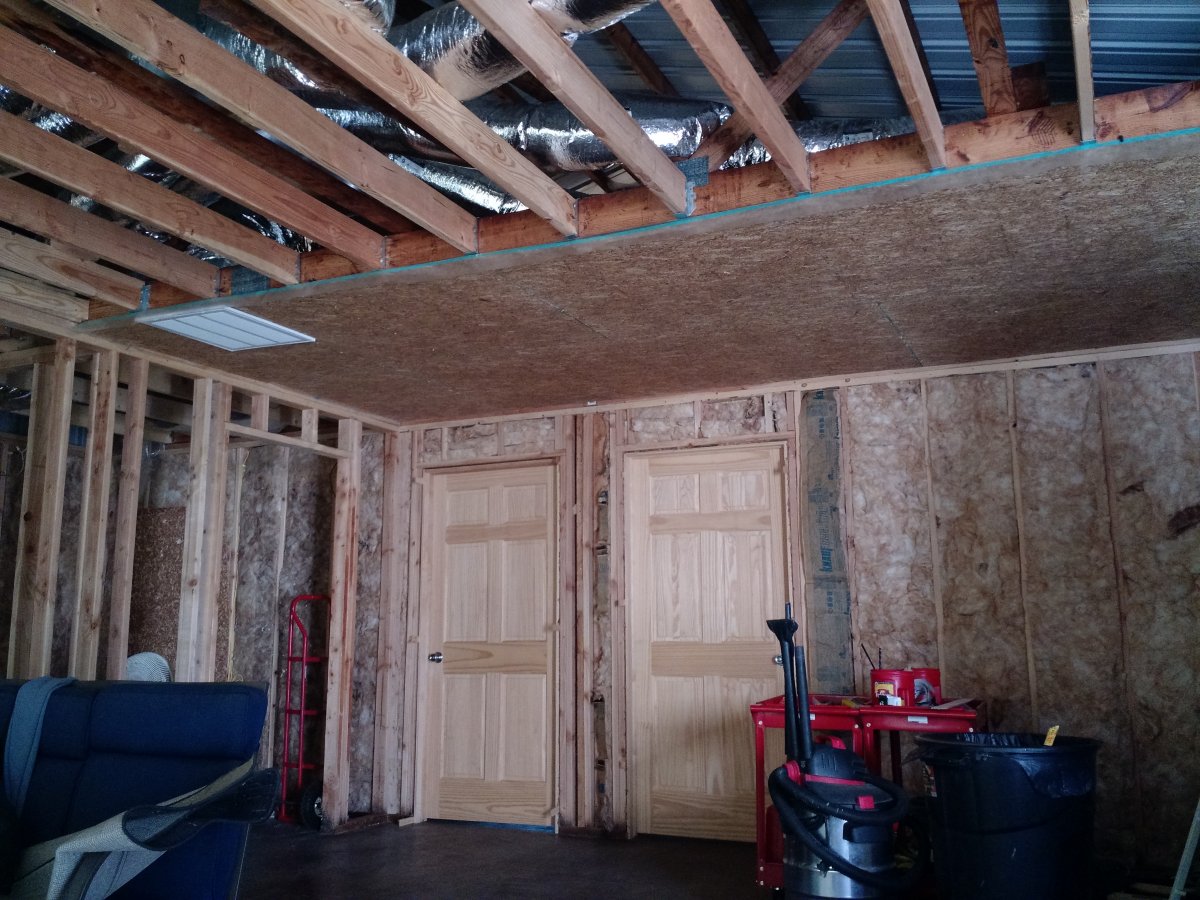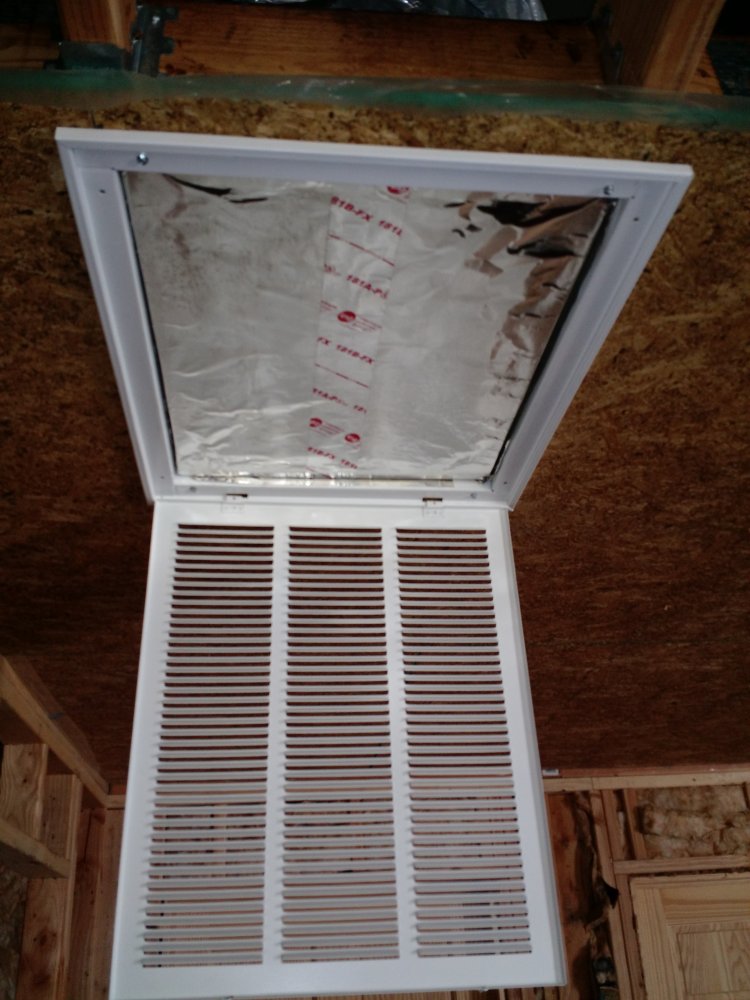 And the wide foil tape covering the registers.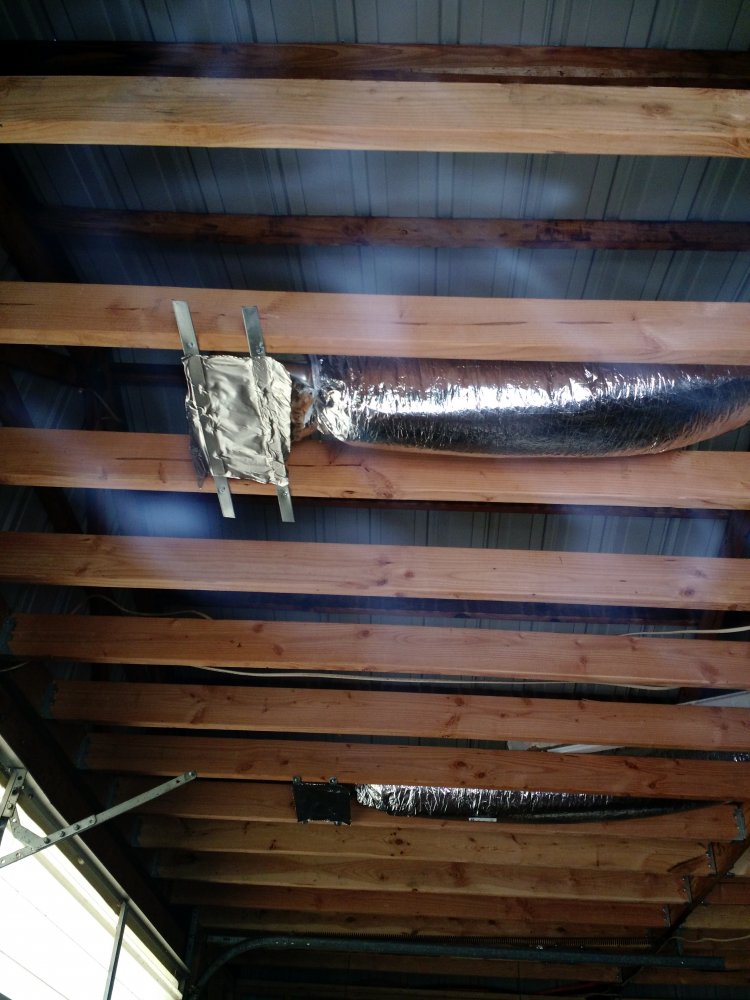 One of my son's works where they manufacture foil tape. This roll had to much glue and was rejected
. He brings me rejects occasionally, so I have lots of free foil tape
Last edited: