Joined

Jul 16, 2017
Messages

9,112
Reaction score

14,426
Points

347
Location
Never mind me... I'm just here to say I fought this wicked fire board and won.
The trick to overcoming this stuff is to treat it like plywood (really heavy very hard and brittle plywood). You simply ain't gonna score it with a razor knife and snap it. You ain't gonna tap it into place with a framing hammer and a length of 2x4. No... You must use a metal cutting blade to saw it and you must use a minimum 3 lbs sledge hammer and a length of 2x4 to pound it into place! And oh think you can easily drive a drywall screw in this stuff? Think again, a pilot hole is required!
So just stop with those "drywall" thoughts. Rebuke them! Get them out of your mind!
I've hung my fair share of drywall over the years. But this stuff is some kind of wickedness, I've never encountered before. I'm going to get a big fire going in the burn barrel and see if this fire board will burn or not. I'm thinking there's no way this stuff will burn, not even in hell would this stuff burn.
Finally this 24' wall has fire board hung \o/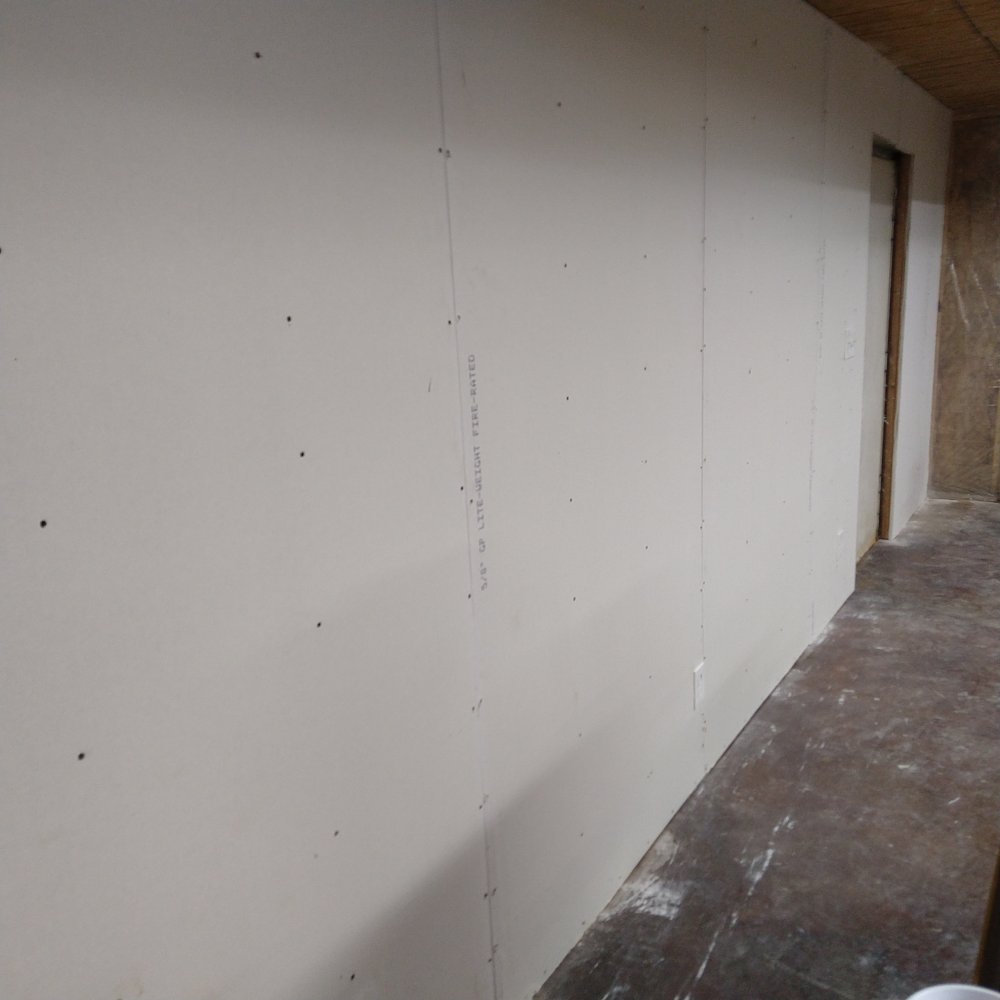 Markings on the back.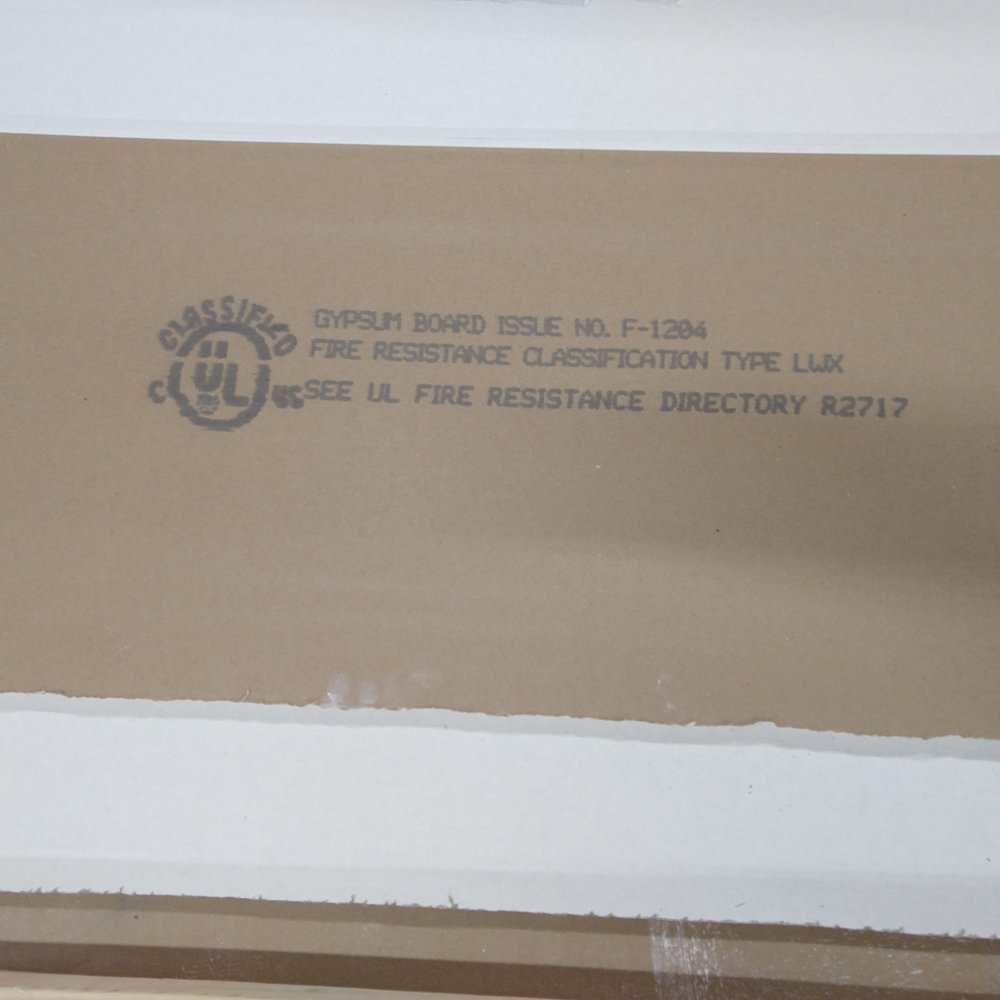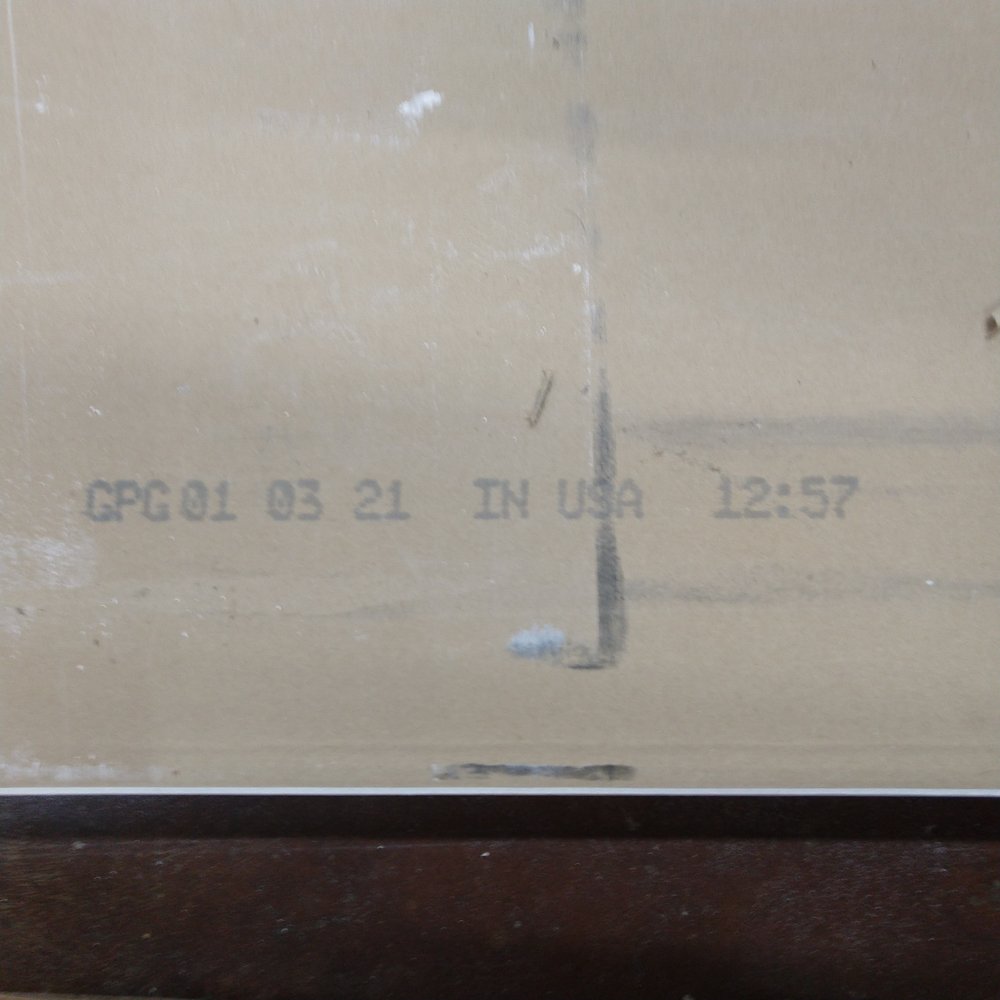 Jesus is Lord and Christ
Last edited: