Joined

Nov 13, 2010
Messages

7,114
Reaction score

6,750
Points

363
Location
Ringo is a registered Katahdin ram that I have been in love with for quite awhile. When his owners Mike and Teresa, said on BYH that they were going to sell him, I lost no time claiming him for my own. It took some time for them to breed him one more time, find another ram, make arrangements with us, and off we went to Tennessee to go get him.
https://www.backyardherds.com/threads/ringo-has-moved-to-texas.39396/#post-602408
Ringo's first TEXAS lambs! Little Cutie had twin ewe lambs. I put a purple spot on one so I could satisfy myself they were both suckling. They were born October 3, 2019.
Mom is busy licking off the purple spot! LOL
Miranda Lambert had twins October 5 2019, both boys. They are strong and vigorous, up, know who their momma is. I watched Little Cutie's lambs follow a chicken, Baa-baaing. Dummies!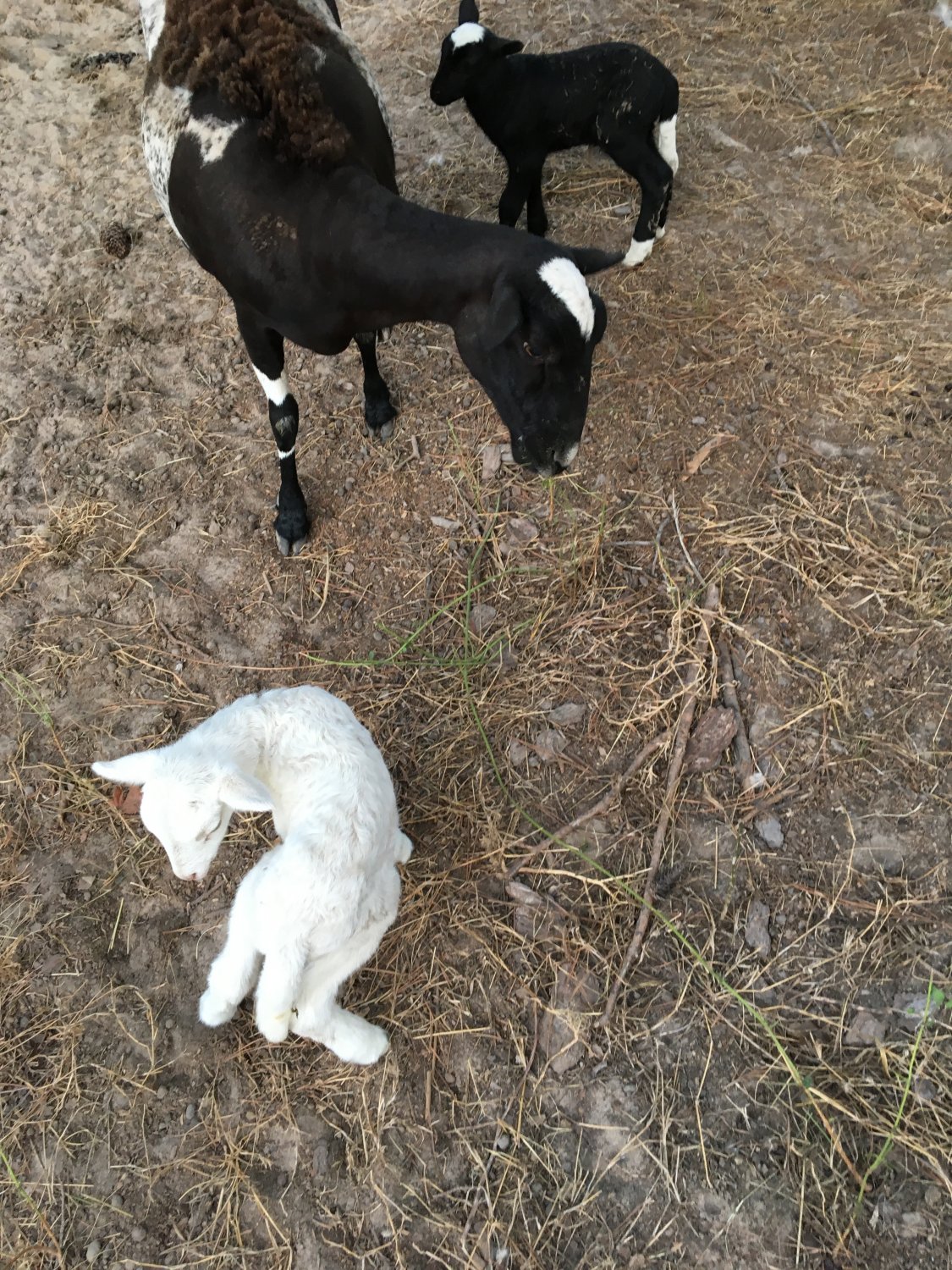 Lily had a splotchy colored single, white, black and brown Sunday night, 10-6-2019. I left her alone right at dark, went back 30 minutes later, there was a beautiful lamb, up and sucking. It was dark so had to wait until this morning to get a good picture of it. Lily is brown, her parents are both white Katahdins. Her mom, Lady BaaBaa has a spot on her ear like Ringo.
It's a girl! WHOOP! This one is a keeper! Her color is so gorgeous. Ringo's previous owners had a ewe give birth to twins when we went to pick him up, colored just like this one. I asked them to name her for us and they chose either Aria or Sansa. We picked Aria.
Aria is the most beautiful lamb we have ever had. I love her!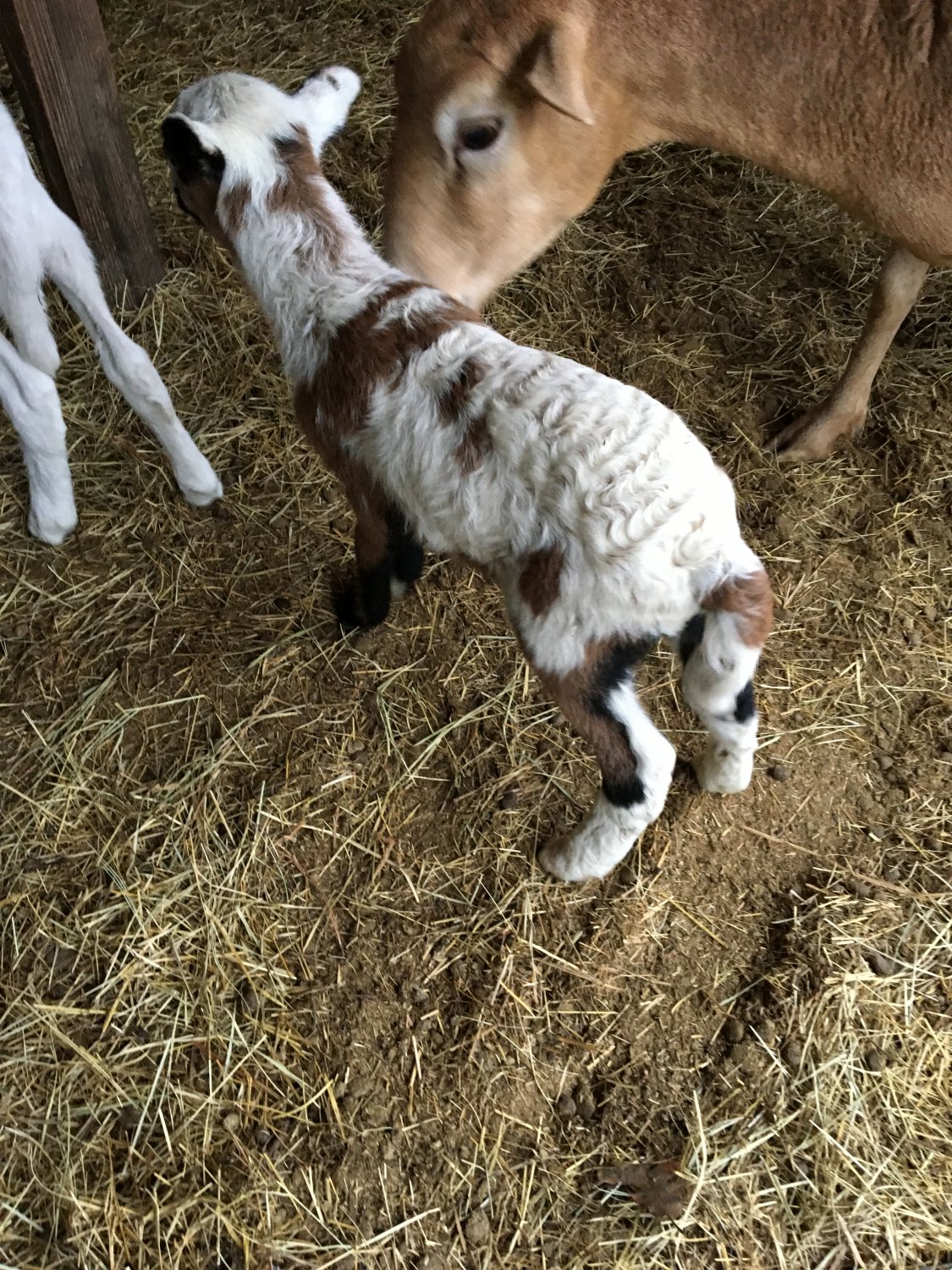 Isn't she gorgeous? Look at this face!