Joined

Jul 16, 2017
Messages

8,587
Reaction score

12,491
Points

347
Location
It's very humid and supposed to rain the next several days. So I went ahead and pulled the remaining thick neck onions. Most of them the roots had already dried up and I just needed to touch them and they fell over, that's when I know there ready to pull. My estimate was close. Thin necks were about a 3rd as much as the thick necks.
I braided 11 braids of yellow and set the whites on the freezer to braid later. I lost 2 white onions. it's pretty nasty to pull a onion that turns out to be mush. Those two I planted too deep, that's why they turned to onion mush.
Happy with this year's onion harvests. Sweet spanish are good flavored onions for us in the intermittent and long day zones
thin necks for immediate use, thick neck for storage. Use the thin necks first because they don't store well.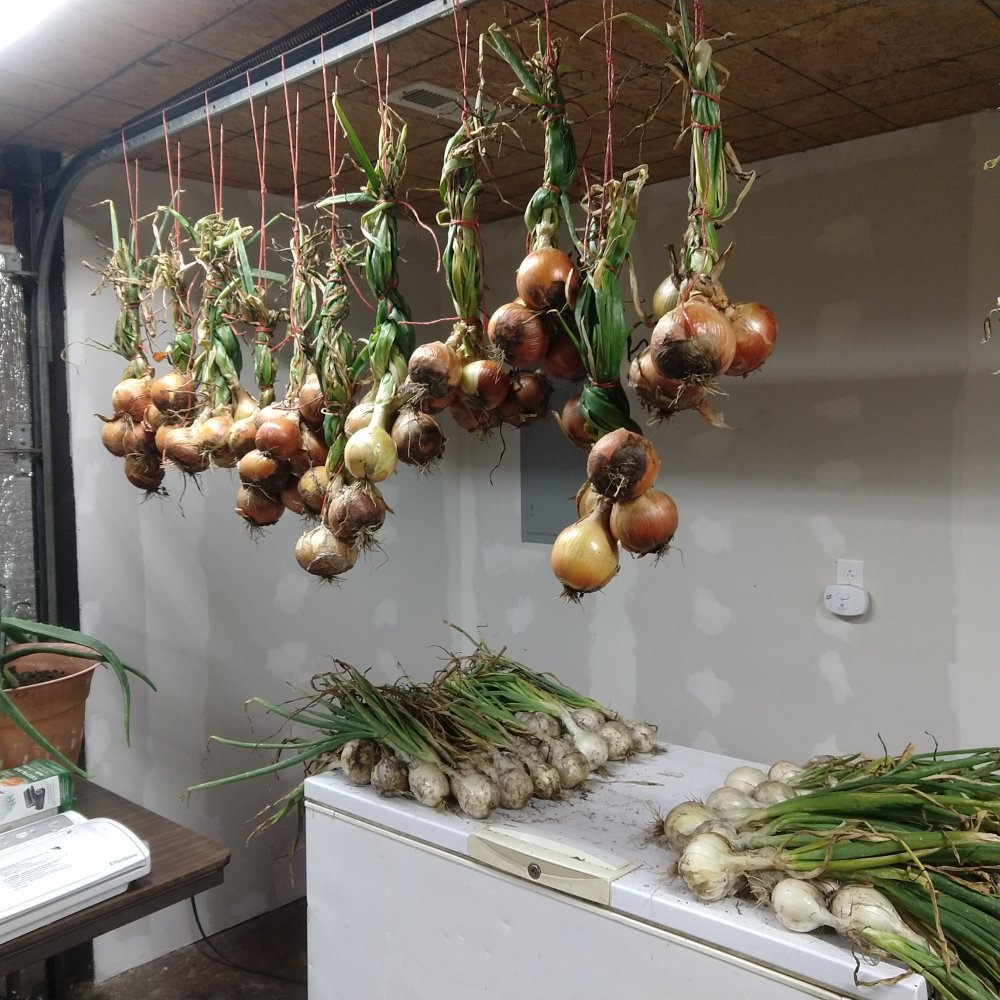 With the beets, cabbage and onions gone I got 6 rows open for Brussel Sprouts and Fall Cabbages \o/ but more like 5 rows because the tomatoes took over a row of cabbages
Jesus is Lord and Christ
Last edited: