Joined

Feb 24, 2016
Messages

925
Reaction score

785
Points

167
Location
Happy Easter to all! What was supposed to be a sunny and warm day wound up being overcast and cilly...in the 40's all day.
Today, we worked on two fronts. After yesterday's work, our chickens came up from the field and decided, Oh boy, fresh dirt! They started going through all the dirt we moved around for their treats. They also decided to go into the greenhouse area and "rearrange" some dirt for their usual dirt baths. So today, we put up some fencing so the chickens can't come up to this area. You can see the fencing in this pic and the chickens trying to figure out what the heck is going on.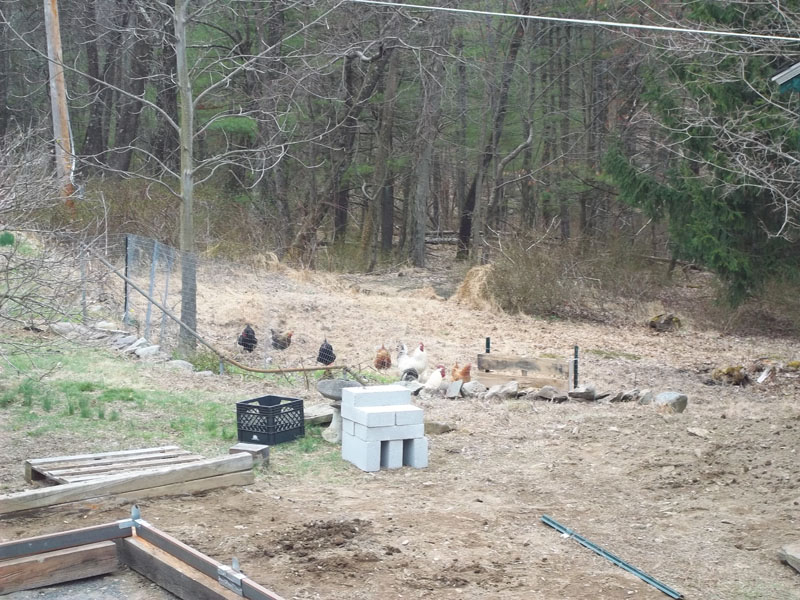 Then, after removing some more dirt, we put down 3 concrete blocks, leveled them, and laid down the front 6 x 6 of the greenhouse. We decided it would be too hard to just keep leveling blocks and checking against each one, so we laid down all of the 6 x 6's and put the greenhouse frame on top of the beams.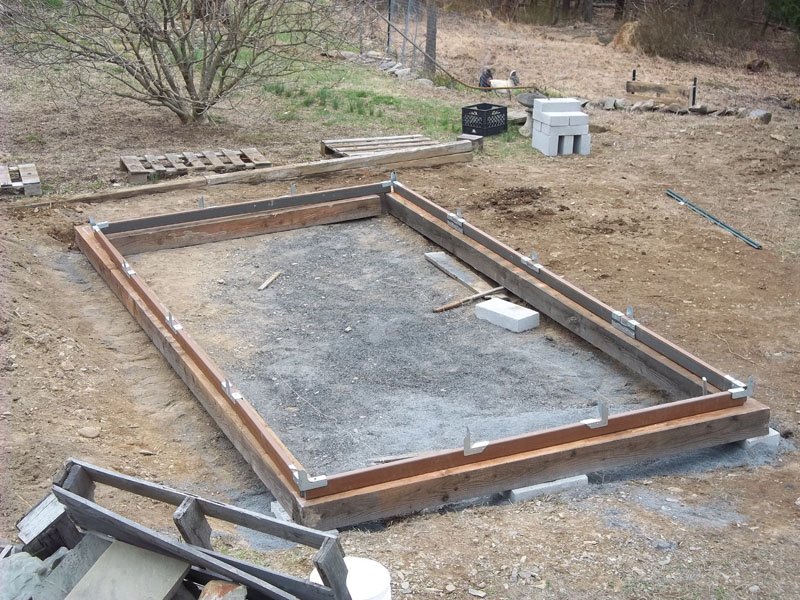 Tomorrow, we want to lift the frame up on the two long sides and back end, level concrete blocks under them (blocks seen in the upper right background of this pic), and then let the frame back down. Once that is done, we will fill the center and around the sides with rock dust. (We have another 5 cubic yards being dropped off tomorrow afternoon from a local nursery.) In the interior of the greenhouse we will lay bluestone slate, and we plan to have a garden border for flowers around the outside. This may not be the most traditional way to level a greenhouse, but at this point, it seems to make sense to us.
BTW...we are using Tamarac wood for the base. Tamarac grows abundantly in certain areas of Canada in swampy areas. It will outlast redwood, black locust and just about any rot resistant wood including treated lumber. Luckily, we know someone who has a sawmill biz a few towns over, and we can purchase this lumber for less than treated lumber in Home Depot or Lowes. We have purchased rough sawn wood from him for our chicken coop, raised gardens and now this project.
More pics after tomorrow's progress.
Last edited: