Joined

Jul 12, 2008
Messages

12,618
Reaction score

3,458
Points

437
Location
Thought I better give equal service to my other homestead work partners, the wonderful predator and all around great mouser, the homestead or barn cat. Post about your cats here!
For some years we didn't have a cat, as cats disappear out here in the country....while they are hunting, some things are hunting THEM. My last one was Spike, a true character and a cat that wrote a great story while he was here...but he disappeared as country cats can do. We had him for 6 yrs, though, and they were great years! We've always had cats down through the years and most have had quirky personalities that made them memorable.
My current cats just may save our apple crop this year and for the first time in over 20 yrs we may get to actually taste a ripened apple on our trees. All those years the squirrels have been stripping what fruit we had before it even ripened. The deer helped with that too.
I left these cats un-fixed so that I could breed replacement cats for the homestead if these should fall prey to the local wildlife while out hunting. You have no idea how very hard it is to obtain free kittens nowadays, with the Humane Society dominating the pet industry! I barely got these two and they weren't even weaned yet, so I had to be the mama to get them fed and make them poop.
Anyhoo, we now have a healthy litter of 4 under the cabin and one already claimed by my youngest son. I like these two cats...they are smaller than cats I've had in the past but they are still very effective hunters. No more rabbits or squirrels in the yard, getting in the garden or fruit trees.

The cats also provide companionship for the dogs, grandchildren and each other....and me!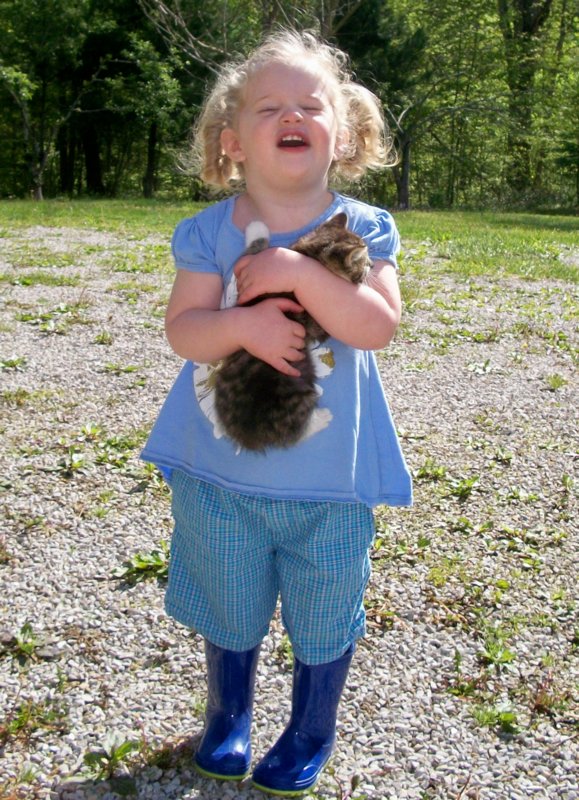 Flash~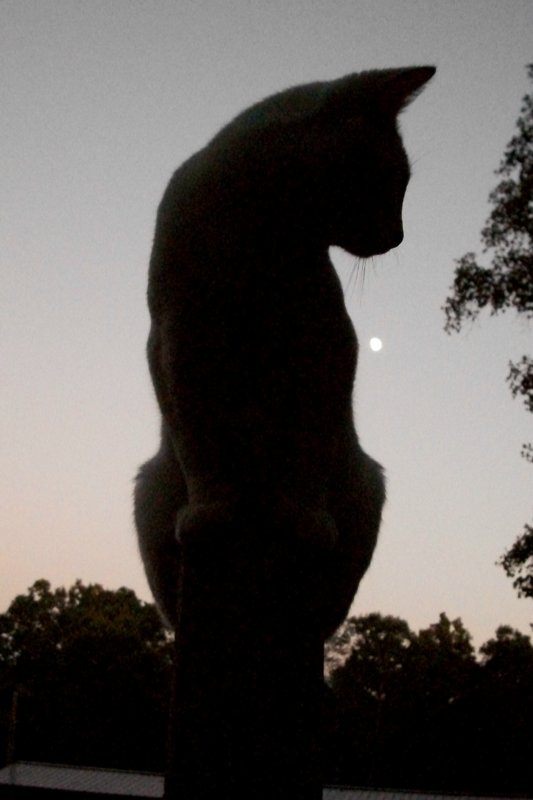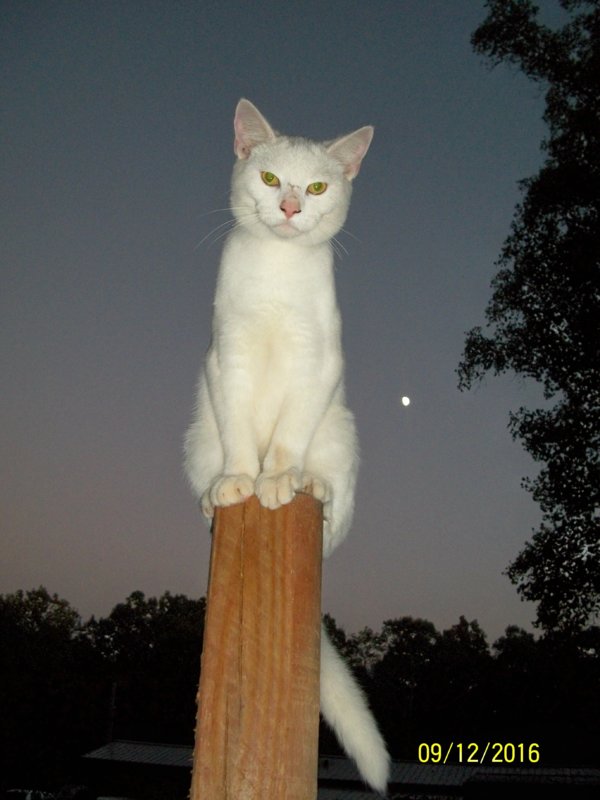 And Miss Molly....gettin' her lovin' any way she can!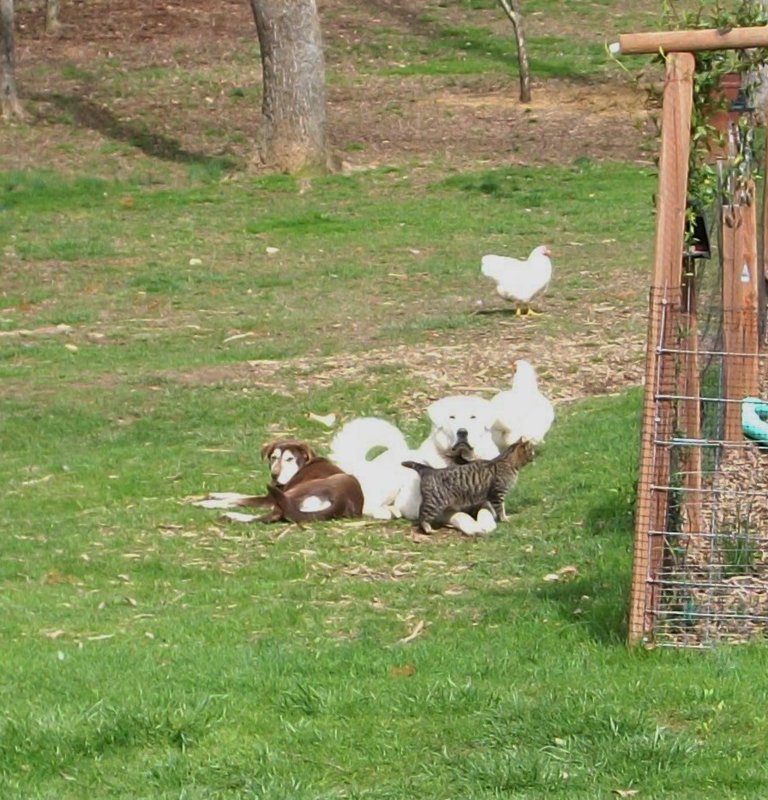 Tell us about your homestead cats...stories, pics, how you raise them, why you have them, etc.
​